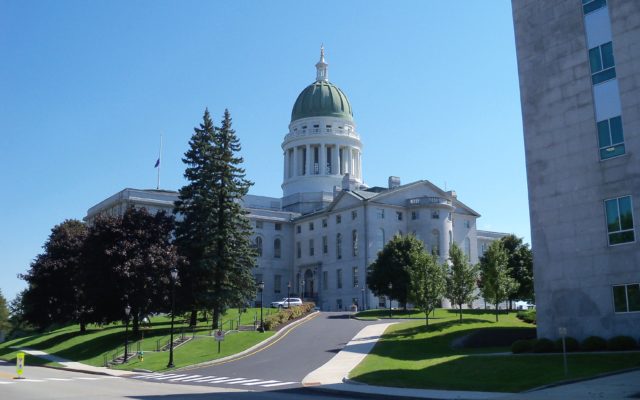 Evidence is mounting that DHHS needs serious change
By Stacey Guerin, R-Glenburn
Maine's Department of Health and Human Services and particularly its Office of Child and Family Services division has been under fire for years since children died in several high-profile cases in 2017 and 2018. OCFS came under scrutiny again in 2021 when at least 31 children with whom the agency had involvement died that year – three recently concluded homicide cases where their parents have been convicted have yet to be added to the total.
Unfortunately, the agency didn't fare much better last year when another 29 children they were involved with also died. However, an investigative report published last month by The Maine Monitor brought to light another issue involving DHHS. This time it was hundreds of deaths over the past five years involving adult wards of the state under Maine's Public Guardianship program.
Public guardianship is the final option for debilitated adults who can no longer care for themselves or make their own decisions. When people are in this situation, probate judges appoint public guardians employed by DHHS. They make the medical, housing and social decisions for about 1,200 individuals who are currently under public guardianship in Maine.
Yet according to the Monitor's story, the medical examiner's office reviewed over 200 deaths of those under public guardianship between 2018 and 2023 and deemed eight as unexplainable. The Maine State Police opened an investigation into at least one of them.
These deaths only came to light through an accidental release of records by the Maine Attorney General's Office when the news outlet was investigating another story. Otherwise, the public would never have known this situation existed although DHHS is required under a 1997 law to notify members of the Legislature's Health and Human Services Committee when such deaths occur.
Yet not a single report has ever been made. Clearly, the law is being ignored.
Then we learn that the daycare workers watching Makinzlee Handrahan, a 3-year-old from Edgecomb who was reportedly killed last year on Christmas Day by her mother's boyfriend, according to a police affidavit, requested an OCFS investigation months earlier when they noticed she had bruising and scrapes. OCFS did so, yet something was clearly missed and the poor girl was dead two months later.
How did we find out about this one? It certainly wasn't through OCFS/DHHS but rather an unsealed Maine State Police affidavit filed in the murder case against the mother's boyfriend.
A report released last month by OCFS itself reveals the agency properly identified safety concerns and developed a safety plan in only a quarter of the cases they reviewed. When it came to accurately assessing all risk and safety concerns, the report said the agency got it right only half the time and outlined a host of other child safety steps that should have been taken.
It mirrors much of Maine Children's Ombudsman Christine Alberi's report from January, where she said more than half of the 83 cases she reviewed from 2022 had substantial issues in how they were handled. She found the same problem in about the same ratio of cases she reviewed from 2021 and 2020.
I believe DHHS is now at the point where it deserves all the scrutiny we can muster. With about 3,400 employees, it is by far the executive branch's largest and most sweeping department. It serves more than a third of all Mainers directly through MaineCare and thousands more through its other services, commanding nearly a third of Maine's entire General Fund budget.
While the Legislature is already investigating the 2021 child deaths through our Office of Program Evaluation and Government Accountability, we should add the public guardian deaths and Makinzlee Handrahan's case to the pile. Still, we're dealing with a department that has become too large and too unaccountable, hence the clarion call to break it up into smaller, more transparent agencies or install a greater level of oversight.
Either way, DHHS and particularly OCFS have been failing for years and we must have the fortitude to force change. The longer we wait to act, I'm afraid more people under their care will die.
Guerin represents District 4 in the Maine Senate. She is the Senate Republican lead for the Legislature's Innovation, Development, Economic Advancement and Business Committee.