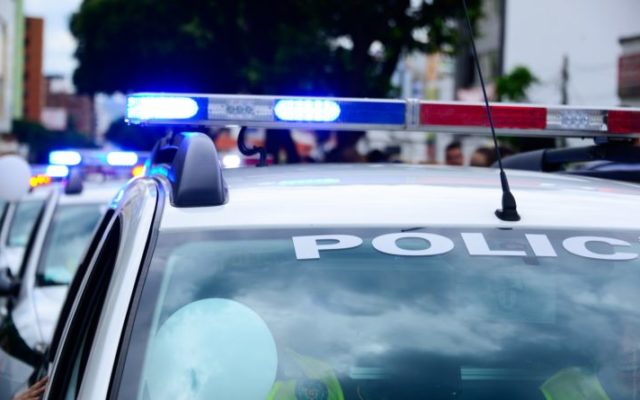 Police car, police siren, police lights, crime
Police car, police siren, police lights, crime
With few other options, rural police send their homeless to Bangor
By Sawyer Loftus, Bangor Daily News Staff
Three different police agencies spanning 150 miles across Maine said they send the homeless people they encounter to Bangor, reflecting a broader pattern of Maine cities bearing more of the responsibility for responding to the state's homelessness crisis.
Across Maine, police departments are supposed to have a special policy in place to divert homeless people away from the criminal justice system. Those policies prioritize connecting people experiencing homelessness with resources.
For some departments, however, connecting people with resources means sending them nearly 100 miles away.
While smaller towns may not have many offerings aside from general assistance for people without homes, cities' resources are also stretched thin, adding fuel to a longstanding debate about which communities are responsible for homeless people — the places they come from or where they end up.
For years, Bangor officials have lamented the appearance of more homeless people from other places. Bangor City Manager Debbie Laurie said in a September interview that outreach workers often hear that homeless people are being referred to Bangor.
"When I ask, it's the continued discussion of people saying, 'I [was] told there were services here,'" she said.
The pattern of more urban areas attracting people who need help isn't unique to Bangor, but it may be more prevalent in Bangor because the city serves a vast region with few services, said Scott Thistle, a spokesperson for MaineHousing, the state's housing authority. In Piscataquis and Penobscot counties, for example, the only place with homeless shelters is Bangor.
"We have heard that people … are sometimes being transported to the service centers," Thistle said. "It's particularly, I think, pronounced in Bangor because of the rural nature of those counties."
People from as far away as Washington County are brought to Bangor because that is where they can find specialized services for mental health issues or drug addiction, said Washington County Chief Deputy Michael Crabtree.
Jim Carr, the police chief in Greenville, said there are little to no resources available in the area for homeless people his officers encounter. So the best tool they have, he said, is to send them to Bangor, which is nearly 100 miles away.
Similarly, in Milo, which is 40 miles from Bangor, Chief Nick Clukey said there are no resources to help someone in need of housing, and he usually arranges for a ride or pays for a taxi to take people to a shelter in Bangor.
"None of us are against helping people or providing people help when we can, as long as a crime is not being committed, but it is hard to do so when there is nothing to offer. I also do not like compounding on Bangor's issue when we do encounter this by sending them there, but it is our only option," Clukey said.
Clukey was working an extra shift on a cold and rainy night recently when he encountered a homeless man from Arizona who had nowhere to go, he said. The man asked for help to get to Bangor but, when the man arrived, the shelter was full, Clukey said.
Police departments sending or directing homeless people to Bangor has been a longstanding practice because Bangor is a service hub and always has been, said Dennis Marble, the former long-time director of the Bangor Area Homeless Shelter.
"I remember all kinds of 2 a.m. sheriff department drop-offs," he said.
During his time running the shelter, it wasn't a secret that many municipalities would send people to Bangor because it was the only city with a shelter in this part of Maine, he said.
As a former provider of services, Marble said he can understand why some people in Bangor might be frustrated and want other communities to pick up their part of the cost.
People will likely continue to blame other places for the visible homelessness in their community until there is a more consistent approach to addressing homelessness, Marble said
"Without a true national policy, without something that is consistent, everywhere these folks roam, it's going to get solved in bits and pieces, in small ways," he said. "But the big picture isn't going to change that much, and I think things are getting worse."
Part of the problem is that municipalities do not all approach general assistance funding the same way, both Marble and Thistle said.
General assistance is a pool of money municipalities set aside to help people pay for basic necessities. The funds can be used for rent, temporary housing, fuel, utilities and other expenses.
But how much money municipalities set aside for general assistance, and how exactly they use those funds, isn't uniform across Maine.
What's more, during the height of the COVID-19 pandemic, many municipalities, including Bangor, decreased the amount of general assistance funds available due to federal coronavirus relief programs. Now that those programs have ended, towns and cities are bracing for increases in the amount of general assistance funds they will need to set aside.
In Bangor alone, the city budgeted for a $350,000 increase this year to its share of general assistance funds, to which the state also contributes.
Some people may harbor a fear that more homeless people will show up if their community makes more resources available to them, but that is a counterproductive argument, Thistle said.
"They're here. We have folks here who need our help. We should do what we can to help," he said.
From a statewide level, work is ongoing to develop more resources and spread them out across Maine to hopefully ease the burden, Thistle said.
Gov. Janet Mills signed into law a bipartisan budget in July that established Maine's Housing First program. The Housing First model offers permanent housing to people experiencing homelessness as soon as possible.
"We certainly need more resources. We believe the Housing First model is going to be a giant, huge step in the right direction for that because it does provide a revenue source, a stream of resources that's going to help build capacity," Thistle said.
Sawyer Loftus is an investigative reporter at the Bangor Daily News. He may be reached at sloftus@bangordailynews.com.