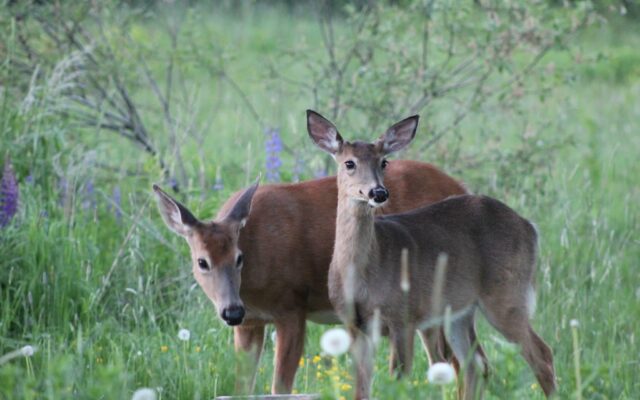 IMG_2089
File photo courtesy of Melissa Huang) PAIR OF DEER – Two whitetail deer stand in a field, alert to potential threats.
Manhunt could affect the opening of firearms season for deer
By Julie Harris, Bangor Daily News Staff
The state Department of Inland Fisheries and Wildlife is discussing whether to postpone opening day of firearms season for deer because of a massive manhunt in central Maine.
Police are looking for Robert R. Card II who is believed responsible for a mass shooting that killed 18 and injured 13 people in Lewiston Wednesday night.
Opening day is supposed to be on Oct. 28 statewide for Maine residents.
Wildlife Management Districts in the area of the manhunt are 21 and 22, plus some of 15.
MDIF&W is working with Maine State Police to decide what may be appropriate, said Mark Latti, the department's communications director, on Friday.