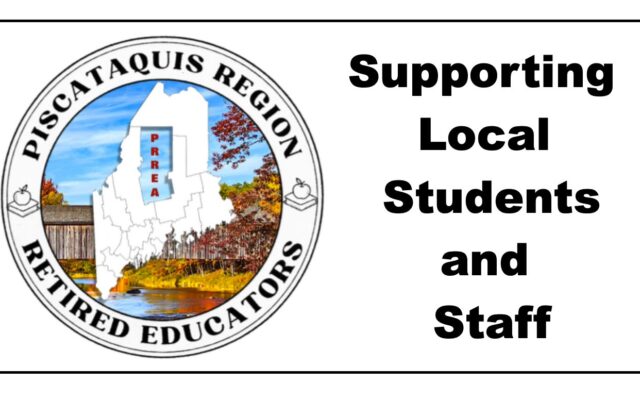 394631405_10220467124101793_3462844735867471420_n
Piscataquis Region Retired Educators Association news
DOVER-FOXCROFT — Fourteen members and one guest were in attendance at the Bear's Den for the Piscataquis Region Retired Educators Association "Silent Auction" event. Prior to the start of our regular program, Jerry Heskett, an AARP tax-aide representative made a request (plea) for volunteers in Dover-Foxcroft and Dexter. From Feb. 1 to April 30 volunteers are needed in Dover-Foxcroft on Wednesdays at Penquis. The Dexter tax aides are at the Abbott Memorial Library. Volunteers need only to enter information into a computer. Jerry reminded everyone to file their taxes! There is no charge to take advantage of this service.
The secretary's report was read and on a motion by Jane Conroy and a second by Donna Caruso. It was accepted with one modification (the 2022 treasurer's files underwent a financial review not an audit). There was no treasurer's report.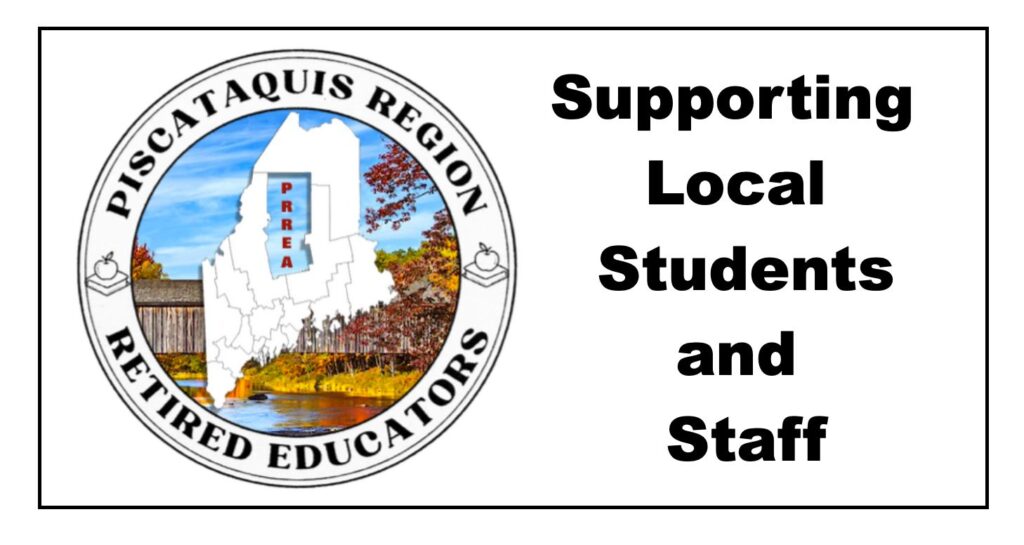 Minnie McCormick led a touching necrology program honoring five former educators from the Piscataquis region: Judy Love, John Santore, Fred Johnston, Lloyd Conner, and Ray Poulin. As she read a short passage about each educator she added a lovely flower in their memory to a vase. We then tried, albeit, poorly, to sing "In the Garden".
Following our lunch, members were given a final five minutes to bid on the silent auction items! A grand total of $118 was added to the coffers at the end of the auction! Great job to the donators and the bidders! Treasurer Priscilla Higgins was busy collecting money from the bidders and from members paying their annual dues.
Since only six members had responded to Janie Lander's email regarding the banner choices it was decided to take a live vote today. The winning logo is displayed at the top of these notes and on the Facebook page. Janie will send the information to Carol Sherburne to get the 4 by 2-foot banner created. She will also send the logo to Karen Longevin, who is able to create coffee mugs and such.
The meeting was adjourned at 1 p.m. Our next meeting will be held at the SAD 68 Superintendent's Office at 572 Bangor Road. Bring your own lunch and any children's books you want to donate to the local Kiwanis for the Christmas program.
Respectfully submitted by Janie Lander.