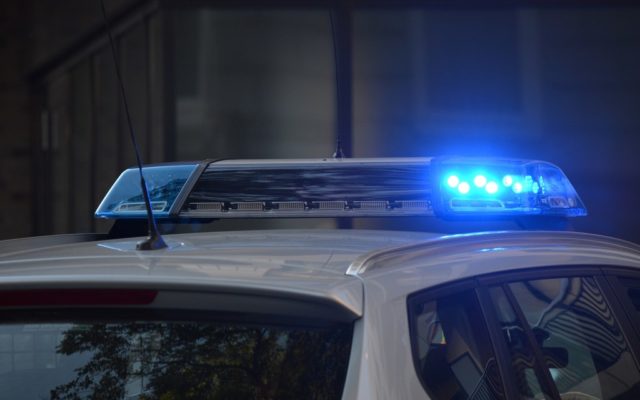 Maine police miss deadline for plan to avoid arresting the homeless
Editor's note: After publication of this story, the Milo and Greenville police departments adopted a homelessness protocol.
By Sawyer Loftus, Bangor Daily News Staff
At least 16 police departments in Maine are not complying with state law that requires them to adopt rules for how they will divert homeless people away from the criminal justice system, according to a first-of-its-kind review conducted by the Bangor Daily News.
Every local, county and state law enforcement agency in Maine was mandated to have a special protocol in place by March 1, 2022, for how they would respond to people who are homeless, after a new state law took effect. Only 11 police departments met that deadline, however.
In the past, police might have arrested or ticketed people for minor crimes associated with being homeless, such as substance use, drinking in public and trespassing. Now officers are supposed to instead direct homeless people to resources under their department's new homelessness crisis protocols.
The BDN asked all law enforcement agencies in the state on Sept. 20 for their protocols. Of the 134 departments subject to public records requests, only 119 responded. Of those, 103 departments had a homelessness crisis protocol, and 16 did not.
Of the departments that sent their policies, at least six listed the rules as taking effect on or after the date that the BDN asked for them. Two police chiefs directly told the BDN that they adopted a policy to fulfill the newspaper's public records request.
And despite the law being in place now for more than two years, three law enforcement agencies under the Maine Department of Public Safety alone failed to enact the required policy by March 1, 2022, including the Maine State Police. The state's largest police force implemented its policy on Sept. 20 — 568 days after it was required to.
What's more, 34 police departments didn't comply with Maine public records law when they failed to acknowledge the BDN's request within five working days. Of those, 26 eventually responded, while eight still had not by the time of publishing.
The attorney general's office was supposed to ensure that every law enforcement agency in Maine met the March 1, 2022, deadline, but it failed to do so by never telling police departments how to certify to the office that they did indeed adopt a policy and train their officers on it.
The attorney general's office believed it didn't have the statutory authority required to enforce the new law, said Danna Hayes, a spokesperson for the office. Instead, the expectation is that members of the public can ask their police department for the policy directly, she said.
The point of the law
Legislation in 2021 aimed to provide law enforcement with an alternative to arresting homeless people to prevent them from cycling through a backlogged criminal justice system.
Under LD 1478, which passed into law without Gov. Janet Mills' signature, the attorney general's office had until Jan. 1, 2022, to develop a model policy that police departments could adopt if they didn't want to create their own.
The policy, which the office readied on time, described how police should not arrest homeless people on low-level offenses often associated with homelessness — criminal trespassing, disorderly conduct, indecent conduct, possession of a scheduled drug and public drinking — though officers still have discretion to arrest people if necessary.
However, the attorney general's office eventually created a second and final model policy after "further consultation with law enforcement," according to a March 1, 2022, email from Brian MacMaster, then with the attorney general's office, to Maine law enforcement agencies.
This final version stripped out an initial requirement that police seek public input on their protocols and was shared with police departments on March 1.
The attorney general's office made the change after police said that requiring a public comment period would prevent them from meeting the March 1 deadline, Hayes said.
Despite not being required to seek public input, most police departments still didn't meet the deadline. In fact, despite the law going into place two years ago, departments are still putting their protocols in place.
By the end of 2022, 10 months after the deadline, only 78 police departments had the required policy.
At least six police departments did not have the policy until after the BDN asked to see it on Sept. 20.
The state police's policy took effect Sept. 20. The fire marshal's office's policy became effective until Sept. 25.
The Oxford County Sheriff's Office also didn't have a policy in place. It went into effect on Oct. 2.
Similarly, the Searsport and Carrabassett Valley police departments didn't have a policy in place when the BDN requested a copy, but they reviewed the law and then adopted one.
Police departments doing more
Some police departments have opted to do more than what the attorney general's model policy requires.
In Mexico, for example, officers give out bags of food and other supplies to homeless people they encounter, in addition to connecting them with resources in the area.
In the midcoast, some communities have banded together to provide increased services to people who are homeless.
The police departments in Rockland, Rockport, and Camden all share a contract with Northern New England Volunteers of America, a branch of a national nonprofit that provides affordable housing and other services to low-income people across the country, said Alex Gaylor, deputy police chief in Rockland.
When officers interact with those who are homeless, they refer them directly to the Northern New England Volunteers of America by email, phone or in person, he said. From there, the organization connects them with services for housing, substance use, mental health care or whatever else they might need, Gaylor said.
"This partnership has been instrumental in helping us deal with the increasing number of folks we encounter who are suffering from homelessness," he said.
In Maine's second-largest city, Lewiston, the police department has two full-time civilian mental health professionals contracted through Tri-County Mental Health Services, Lt. Derrick St. Laurent said.
"Our [mental health] workers are in contact with mental health services and shelters in the area and attempt to encourage our unhoused population to engage in these services/programs," he said.
Agencies without required protocols
While every police department was required to adopt a protocol, some police chiefs and sheriffs said they didn't feel the need to because their communities don't experience homelessness.
The known law enforcement agencies that said they did not have a policy are:
— Belfast Police Department
— Caribou Police Department
— Gardiner Police Department
— Gouldsboro Police Department
— Greenville Police Department
— Maine Department of Inland Fisheries and Wildlife
— Milbridge Police Department
— Milo Police Department
— Monmouth Police Department
— Presque Isle Police Department
— State Judicial Marshal Services
— Stockton Springs Police Department
— Waldo County Sheriff's Office
— Washington County Sheriff's Office
— Windham Police Department
— Winter Harbor Police Department
In both Greenville and Milo, the police chiefs cited a lack of service providers in Piscataquis County and little to no interactions with homeless people as reasons why their respective departments didn't adopt the policy required by law.
"Like all of the small police departments in Piscataquis County, Greenville is aware of the homeless crisis protocol and the criminal offenses that are part of it," Greenville Police Chief Jim Carr wrote in an email. "Greenville PD will direct them to a service center, usually Bangor, and give directions and try to provide assistance for them to make it there."
Bangor is about 70 miles away from Greenville.
In Milo, which is about 40 miles away from Bangor, Police Chief Nick Clukey said that his department doesn't have a specific policy addressing interactions with homelessness alone.
"Luckily we deal with this very little, maybe a passing transient w[ith] no ties to here once every couple of years," he said in an email. "When we do encounter this we usually arrange for a ride or pay for a taxi to take them to the closest shelter which would be in Bangor."
In other places such as Presque Isle, Caribou, and Windham, police departments said they may not have a homelessness crisis protocol or policy in writing, but they still have processes in place to help people.
Chris Hayes, the deputy chief in Presque Isle, said the police department, which does not have written homelessness protocols in place, works closely with the Aroostook County Action Program to hand out "survival kits" to homeless people who officers encounter. Those kits include items such as hats, gloves, Narcan and other first-aid supplies, he said.
"Last year by November we had no homeless on the streets at all, and I hope that will be the same again this year due to the weather conditions," Hayes said.
Caribou also doesn't have a formal department policy, but police officers still hand out booklets with listed local resources to people who are homeless, Chief Michael Gahagan said.
His officers don't come across people sleeping outside regularly, he said, but they are seeing more people who identify as homeless.
"Unfortunately, more than we ever have," he said. "A lot of them are couch surfing, going from house to house."
The Windham Police Department also doesn't have a formal policy in writing, but the department is undergoing the Maine Law Enforcement Accreditation Program and will adopt a homelessness crisis protocol as part of that, Chief Kevin Schofield said.
It also has a social worker who takes referrals from officers and meets with people to help connect them to the right resources, Schofield said.
The Maine Department of Inland Fisheries and Wildlife's law enforcement arm, the Maine Warden Service, is the only state law enforcement agency that currently doesn't have a homelessness crisis protocol on the books.
In an email, warden service Maj. Chris Cloutier said the agency has trained staff on the attorney general's protocol and follows it, but the warden service has not yet formally adopted a policy. It is waiting for the Maine Chiefs of Police Association to issue a model policy.
"It really isn't something we get involved in based on our mission," he wrote. "Even here at the Augusta office, we hand over homelessness issues to [the Augusta Police Department], it's their bailiwick."
The law enforcement agencies that did not respond to the BDN's public records request are:
— Ashland Police Department
— Dover-Foxcroft Police Department
— Eastport Police Department
— Oxford Police Department
— Rangeley Police Department
— Thomaston Police Department
— Washburn Police Department
— Winthrop Police Department
The 11 law enforcement agencies that did adopt a homelessness crisis protocol by the March 1 deadline are:
— Kennebunkport Police Department
— Clinton Police Department
— Dexter Police Department
— East Millinocket Police Department
— Falmouth Police Department
— Holden Police Department
— Maine Drug Enforcement Agency
— Ogunquit Police Department
— Sanford Police Department
— Vassalboro Police Department
— Wells Police Department
Sawyer Loftus is an investigative reporter at the Bangor Daily News. He may be reached at sloftus@bangordailynews.com.