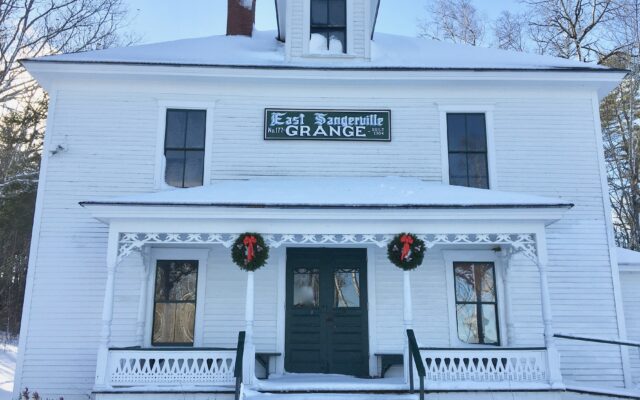 ESG Winter
(Photo courtesy of East Sangerville Grange)
Popular East Sangerville Grange craft fair returns
SANGERVILLE — The doors of the East Sangerville Grange will be open from 9 a.m. to 3 p.m. on Saturday, Nov. 4 for its 45th Holiday Craft Fair. The fair organizers are excited to bring back this regional favorite which is returning after a two-year absence due to the pandemic.
This year's fair goers will enjoy a festive atmosphere with over 20 craft vendors on the Grange's two floors. Folks familiar with the ESG Holiday Craft Fair will see many familiar vendors, along with many new crafters. Wares will include a wide variety of crafts including handmade soaps, holiday decorations, hand painted silk scarves, unique foods, knitted items, stained glass, photography, hand-crafted clothing, pottery, and much, much more. 
The fair's lunch counter will offer grange-made soups, wraps, paninis, quiches and desserts. The voluntary door donation and wreath raffle will help to generate needed funds for the grange's building fund. More details can be found on the East Sangerville Grange's Facebook page.