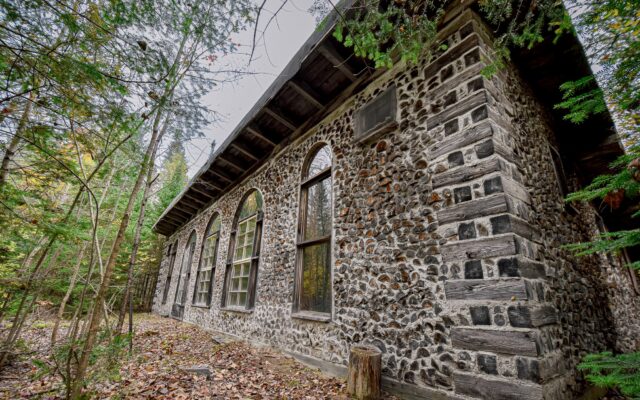 DSC_0953
Photo courtesy of Realty of Maine FOR SALE — This unique home in Abbot has caught the attention of buyers from across the country.
This cabin for sale Abbot is the 'coolest property ever listed'
By Zara Norman, Bangor Daily News Staff
An enchanting Piscataquis County home ripped from the pages of a story book is capturing the attention of buyers from Maine to California, despite lacking some basic amenities.
Located at Lot 8 Coles Corner Road in Abbot, the monastic home is about 900 square feet and sits on 18 acres of woodland with 550 feet of waterfront access to Kingsbury Stream. It's listed for just less than $140,000.
Though the property is pretty remote (about 20 minutes from Dover-Foxcroft) and needs a great deal of work to be a year-round dwelling, it is so unique that listing agent Lliam Perkins said he's received dozens of calls about it in the two days it's been on the market.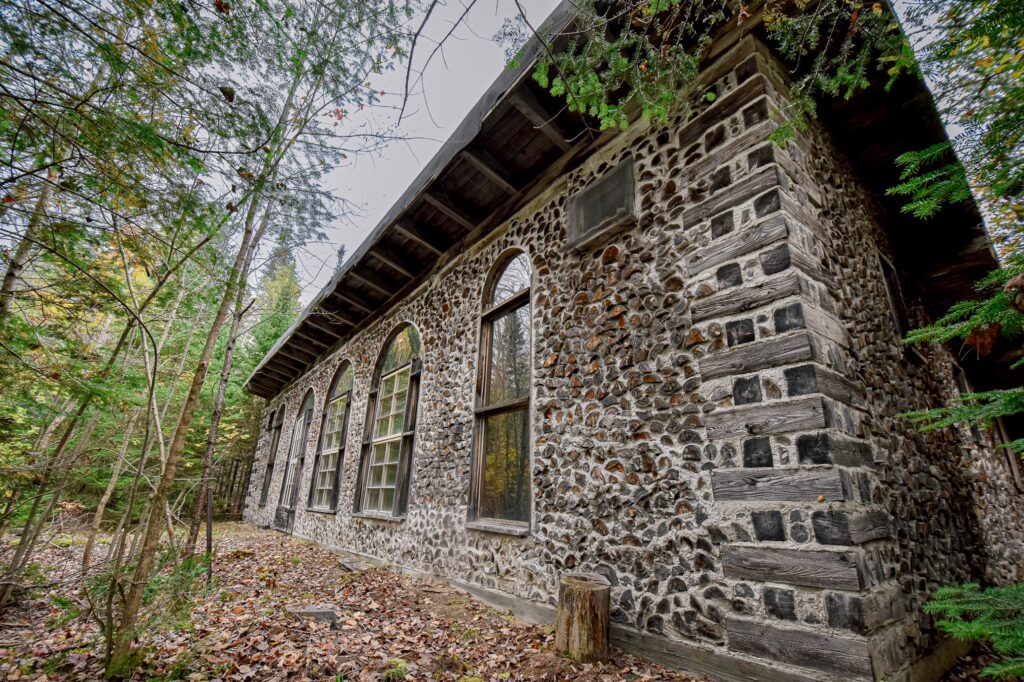 "The neatest thing about the property to me is its unique construction. It's made of cordwood and mortar but it looks like it's a stone castle. It evokes a feeling of a medieval house from, you know, 1400s England that you don't see in typical American construction," said Perkins, an associate broker with Realty of Maine. "It's different. It's not like anything else."
Though its low price might seem affordable to the average Maine family, the house has no electrical wiring, running water or heating system. The windows and roof need work, Perkins said, and for the last 10 years a community of porcupines has also called the place home.
Whoever buys the property will need to put in some serious work to make it move-in ready, but there are plenty of takers. People have called on the property from as far as California and Florida, Perkins said.
Many prospective buyers told the agent they'd live in the place as a seasonal camp, but some would like to live there year-round, and others want to operate it as a short-term rental.
Perkins said he's already had a couple of offers on the home, so he's giving people until 5 p.m. Wednesday to put in their bids.
"It's not a camp for everybody. And it's not a camp you can buy with a conventional home loan. We're probably going to see it go on a camp loan or on cash, because this would be considered a risky investment for most banks," Perkins said.
Despite lacking key infrastructure, the home has garnered 15,000 views and more than 1,550 "saves" on its Zillow listing in the past two days. Interested parties have cited its cordwood walls, stone floors, lofted sleeping areas and the wood-fired hot tub and sauna as standout attractions, Perkins said. That, and the stream access.
The home was built in the 1980s by a Maine man and his friends. Its builder met a buyer while hiking on the Appalachian Trail, Perkins said. The owner lives out of state and only lived in the home seasonally, but is selling it now that he can't get up to Maine as often.
"It's the coolest property I've ever listed," Perkins said.