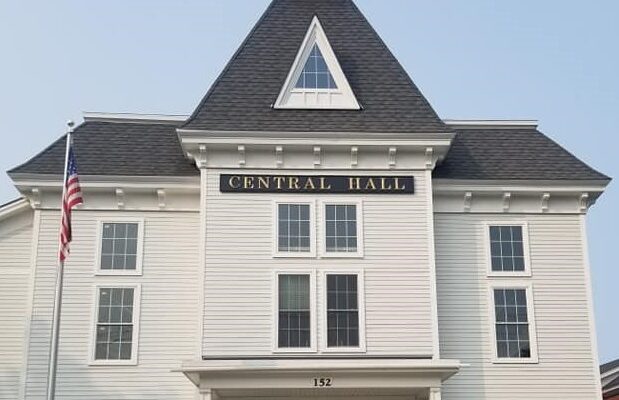 CHC sign (2)
The Commons at Central Hall in Dover-Foxcroft.
Oktoberfest at Central Hall Commons
DOVER-FOXCROFT — Wilkommen to an Oktoberfest on Saturday, Oct. 28 from 4-6 p.m. at the Central Hall Commons, presented by the Maine Highlands Council for the Arts. Dance to the music of the Harold J. Crosby Polka band, enjoy delicious bratwurst, locally homemade sauerkraut, and pretzels from Vails Icelandic Bakery (included with admission). Two Knights Brewery of Sangerville will sell their craft beers. Non-alcoholic beverages will also be available.
This promises to be a fun and joyful celebration of German food and culture. Polka dancing is encouraged and will be taught! Admission is $15. Tickets may be purchased at https://www.eventbrite.com/e/oktoberfest-tickets-730613483597?aff=oddtdtcreator.
There may be some tickets available at the door as well. For more information, email arts@centralhallcommons.org or call 207-598-6398.