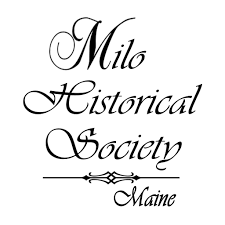 'Ghosts, Witches, and Mysteries, Oh My!'
MILO — On Friday, Oct. 27 look forward to a supernatural evening of stories at the Milo Historical Society Museum. Local authors ReGina Welling and Erin Lynn will read from their books of mystery featuring witches and ghosts who help or hinder the search for whodunnit. Victoria Eastman will share true ghost stories from places you might know.
In reality, Welling is Laura Vryhof who is a full-time writer, occasional mixed media artist, and a resident of Milo. Describing her books, she says, "I write mysteries. Some with a hint of romance, some with a dash of the supernatural, all with a dose of humor."
Vryhof's daughter is Erin Austin, who writes under the pen names Erin Lynn and Emily Queen. Austin says, "I inherited the trait of expressing myself most effectively via the written word from my mother." Together, they have collaborated on 16 books. Besides writing, Austin says her "life is made complete by my two hilarious teenage sons, my adorable chocolate lab, and three mischievous kitties."
Eastman is a collector of real ghost stories and most recently stories about UFO encounters. Her interest in ghosts began at her grandparents' breakfast table when, at every visit, she asked to hear about their haunted house in Chittenango, New York. Over the years, other people shared their experiences. Eventually, Eastman created two anthologies of their stories and is presently working on a third. "I'm not interested in ghosts to scare people or myself," she says, "the mystery of who they were, who they are, and why they are here fascinates me."
"Ghosts, Witches, and Mysteries, Oh My!" begins at 6:30 p.m. at Milo Historical Society Museum located at 12 High Street, beside Harris Lumber.
Admission is free. Donations to the historical society are welcome.