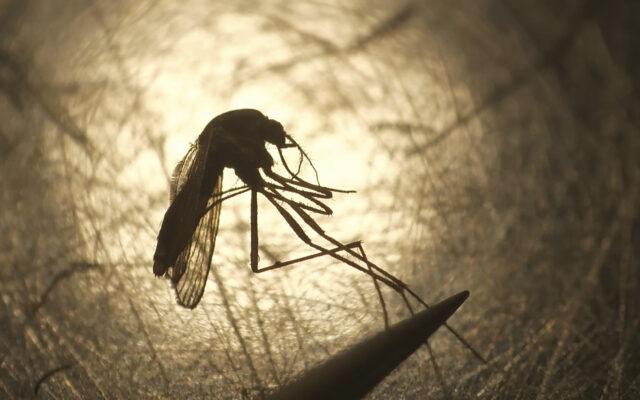 YE Bad Disease Year
AP Photo/Rick Bowmer File
Mainers urged to take precautions against mosquito-borne diseases
By Christopher Burns, Bangor Daily News Staff
Mainers are being urged to take precautions against a surge in mosquito-borne diseases.
This is the first year when eastern equine encephalitis, West Nile virus and Jamestown Canyon virus have been detected in Maine in a single season, according to the Maine Department of Agriculture, Conservation and Forestry.
Eastern equine encephalitis has been detected in emu flocks and horses across Penobscot, Piscataquis, Somerset, and Waldo counties, while the virus also has been found in mosquito populations in Kennebec and Penobscot counties, the department said Tuesday.
That comes atop the discovery of the disease among mosquitoes in York County. Four farm animals in Piscataquis County died from eastern equine encephalitis last month.
A horse in York County has been infected with the West Nile virus.
In August, mosquitoes in York County were found to carry Jamestown Canyon virus.
No humans have been infected with any of the three viruses so far this year.
The Maine Center for Disease Control and Prevention tests for mosquito-borne viruses like eastern equine encephalitis and West Nile virus throughout the summer, starting in July.
Jamestown Canyon virus is spread through the bite of an infected mosquito. It cannot be spread to humans from other animals or from person to person.
Its symptoms include fever and flu-like illness, but more severe symptoms include encephalitis, meningitis and even death, according to the Maine CDC.
About half of people who contract the virus are hospitalized, and death remains rare, according to the U.S. Centers for Disease Control and Prevention.
Only 17 cases of Jamestown Canyon virus are reported on average every year, according to the CDC, which considers the virus significantly underreported. While the virus is found throughout the United States, most cases are reported in Minnesota and Wisconsin.
Like Jamestown Canyon virus, eastern equine encephalitis can cause brain swelling and be fatal in severe cases.
Not all people infected with the virus will show symptoms of the virus. Common symptoms include fever and a flu-like illness, according to the Maine CDC.
Most people who contract the West Nile virus won't show any symptoms, but common signs include headache, body aches, joint pains, vomiting, diarrhea and rash, according to the U.S. CDC.
In severe cases, it can cause encephalitis and meningitis, and result in death.
Anyone who believes they have contracted the viruses should contact their health providers.
The Maine agriculture department noted that the viruses will continue to pose a risk despite the arrival of frosts in parts of the state. That's because of the wide distribution of the mosquito-borne diseases across Maine.
Mainers can protect themselves from mosquito-borne diseases by wearing loose-fitting long-sleeve shirts and long pants, using bug repellant, draining any standing water on their property, and putting screens in doors and windows.