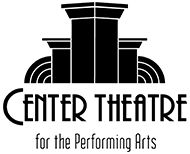 Center Theatre to show Maine-made documentary 'We Are the Warriors'
DOVER-FOXCROFT – The Center Theatre has announced that it is screening the award-winning documentary "We Are the Warriors" which showcases a piece of Maine's recent history. The film delves into the timely topic of identity, history and Native American mascots in local communities. The documentary will be shown at 1 and 7 p.m. on Saturday, Oct. 22 and Sunday, Oct. 23.
"We Are the Warriors" reveals the challenges of addressing the use of Native American mascots in schools. The film traces the journey of the residents of Wells, Maine, as they confront this contentious issue, spurred by allegations that fans ridiculed Indigenous culture during a football game. The documentary won the 2023 Maine International Film Festival's Tourmaline Prize for the best feature made in Maine.
"We are always eager to spotlight films that prompt reflection and discussion in our community. 'We Are the Warriors' is a testament to the power of cinema in driving essential conversations, and we're honored to bring this significant Maine story to our audiences," said Patrick Myers, the Center Theatre's executive director.
The documentary runs one hour and 12 minutes. Tickets for the screenings are $6 for the general public; $5 for students, seniors and veterans; and $4 for members of the Center Theatre. Given the film's importance and relevance, it's recommended to secure tickets in advance. They can be acquired at the Center Theatre's box office, through the Center Theatre website at www.CenterTheatre.org, or by phone at 207-564-8943.
The Center Theatre is a 501(c)3 nonprofit organization with a mission to make arts, education and entertainment accessible to our rural communities to engage and inspire.