PO-dextermural-39-23
Observer photo/Stuart Hedstrom POLICE DEPARTMENT MURAL – A mural on the wall next to the Dexter Police Department and Route 7 was painted by Azariah Raesemann. The mural includes the town clock Nancy, "Heart of Maine", "To Protect and Serve" and other details.
Dexter sells fire truck to Aurora department
DEXTER — A more than 25-year-old Dexter engine truck will still be used to fight fires in the state of Maine. The Dexter Town Council accepted a bid of $26,519 from the Aurora Volunteer Fire Department for a 1997 Freightliner FL70 E-One Fire Engine during a Sept. 21 meeting.
Town Manager Trampas King said the vehicle was put out to bid at a minimum price of $25,000. He said a few parties expressed interest but the fire department based in rural Hancock County was the only bidder. The town manager said Dexter paid $500,000 for the vehicle a quarter century ago.
"It's going to go to a good place, it's a fire station that does an area not just Aurora," King said as the department handles Unorganized Territories around the town that has Route 9 (also known as the Airline Road connecting Calais to the Bangor area) running through the middle of the community.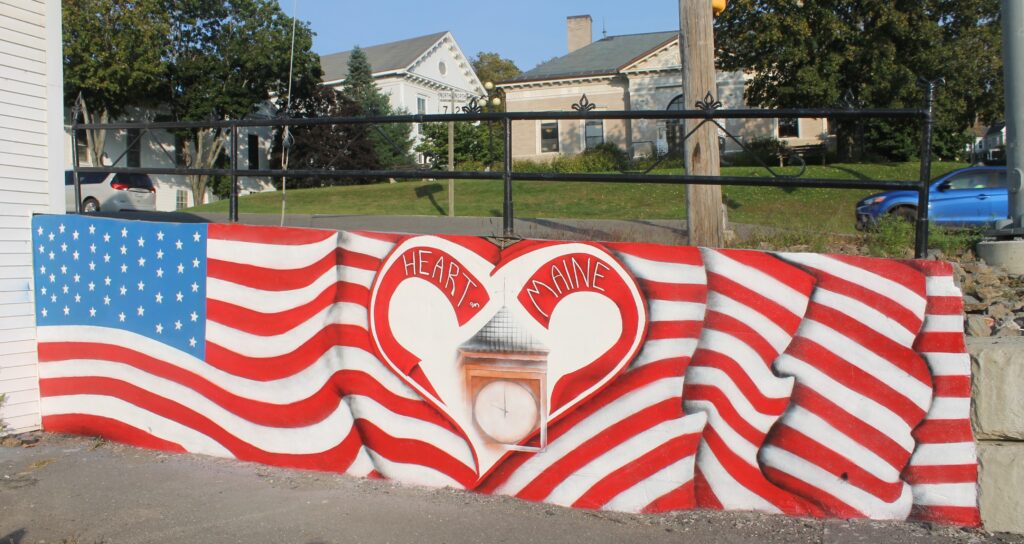 King said the Aurora Volunteer Fire Department was set to pick up its new truck the following day.
In other business, the council approved moving $15,000 from the general fund to the fire department building account to fix a door so the new fire truck can be parked inside.
King said the fire department had $19,000 left over in its 2023-23 budget, and these monies went into the general fund at the close of the fiscal year.
Councilors also accepted a $6,500 donation from Ted Bryant for the Dexter Municipal Golf Course.
King said the donation would go toward a putting green that is planned for a space near the pond, which now has dirt in place. "It won't cover the labor part but it will cover all the materials," he said.
A contract for telephone service with Spectrum was signed.
King said the rate would be about $29 for each of the 18 lines over the first three years of the contract, compared to the previous rate of $44 apiece with Consolidated Communications.
"We will probably be going through a lot of growing pains as we learn how to use it, but it's a better system," King said.
"Thank you for saving us that money," Council Chairperson Andrew Bermudez said.