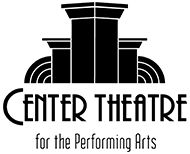 Center Theatre continues free after-school program
DOVER-FOXCROFT – On Tuesday, Sept. 26 the Center Theatre will be restarting its free after-school program for high school students. The program takes place from 3-5 p.m. most weekdays that Foxcroft Academy is in session. The program will feature six-week-long art courses while focusing primarily on theatrical topics.
"We like to leave some flexibility in the program," said Patrick Myers, the theatre's executive director. "We try to cater the work to what the kids are interested in, while still keeping them involved in current events and productions at the theatre. Fridays, kids can work on art projects, theater projects, homework, or decide they don't want to be productive at all and relax in the theatre."
The 2023-24 Center Theatre Afterschool Program is a continuation of the program that the theater has run for the past three years.
"We have received generous support from local businesses and individuals. This year we also received a grant from the Onion Foundation, which is letting us bring an exciting art program to the community," Myers said.
Beginning on Oct. 10 the theatre is partnering with SkyVengers Cartoon to offer a six-week intro to storyboarding program. More details will be forthcoming, but Myers said the course will be taught both in person and online so students who can't make it to the theatre can also participate.
More information on the afterschool program can be found at https://www.centertheatre.org/afterschool or by calling the Center Theatre at 207-564-8943. The Center Theatre for the Performing Arts is a 501(c)3 nonprofit organization with a mission to make arts, education and entertainment accessible to our rural communities to engage and inspire.