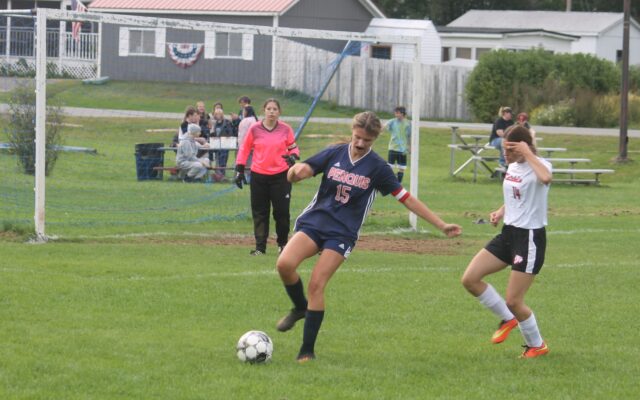 PO-sppenquisconklin-38-23
Observer photo/Stuart Hedstrom PAIR OF BIRTHDAY GOALS — Penquis' Addison Conklin, pictured with the ball against Katahdin's Emily McNally and keeper Emma Schmidt, would score twice in the opening half as the Patriots defeated the visiting Cougars in an 8-player contest on Sept. 15, which was Conklin's 17th birthday. Penquis improved to 6-0, starting 2023 off with a 33-0 goal differential and already having the program's most regular season victories since eight in 2017 when the team was in Class C North.
Penquis girls improve to 6-0 with victory over Katahdin
MILO — The switch from 11- to 8-player soccer could not have worked out any better for the Penquis Valley High School girls so far.
Two first-half goals from Addison Conklin on her 17th birthday during a Sept. 15 game vs. Katahdin High School of Stacyville helped the Patriots earn a 2-0 victory. With the win Penquis improves to 6-0 and remain atop the girls 8-player north standings, having posted a shutout in all half dozen contests for a 33–0 goals for vs. goals against statline.
The six wins in the regular season are already the most for the program since the 2017 squad ended the year 8-6 in Class C North play, then falling in the quarterfinal round. The 2018 Patriots went 5-7-2 in the regular season before pulling off a run of three upsets in terms of seeds as the No. 9 squad reached the Class C North championship at Fort Kent, ending with an overall record of 8-8-2.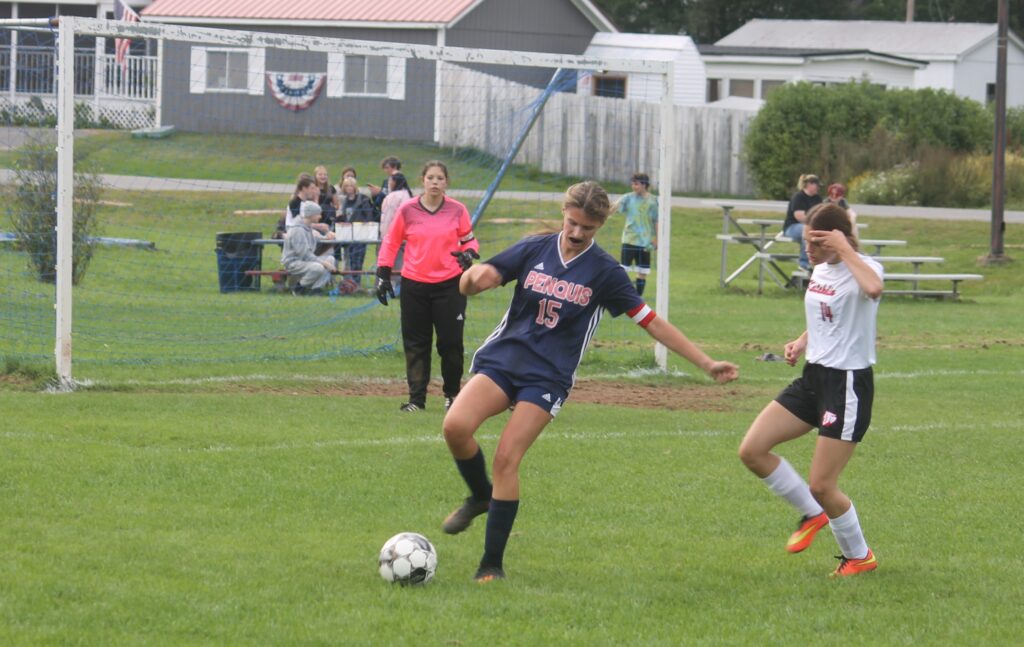 "We have a lot of good team chemistry so far this year," Conklin – who didn't believe she had played a game on her birthday before — said. "We've played together for a while now and I think it's really come together since we've turned to 8-man and I just think it's been amazing since we started."
"It feels like everything is coming together every single game," said first-year Penquis head coach Chris Downing. "They tested us pretty well there at the end," he said as the visiting Cougars had three corner kicks in the second 30-minute sessions and five overall compared to no one such opportunities for the Patriots.
"Obviously we have Addison, Layla (Chai), and Violet (Chai) up front and they're doing amazing things for us but our back line is the key to our success right now," he said. "It's bend, don't break. Brooklyn (Decker) has been absolutely lights out in net so far for us this year."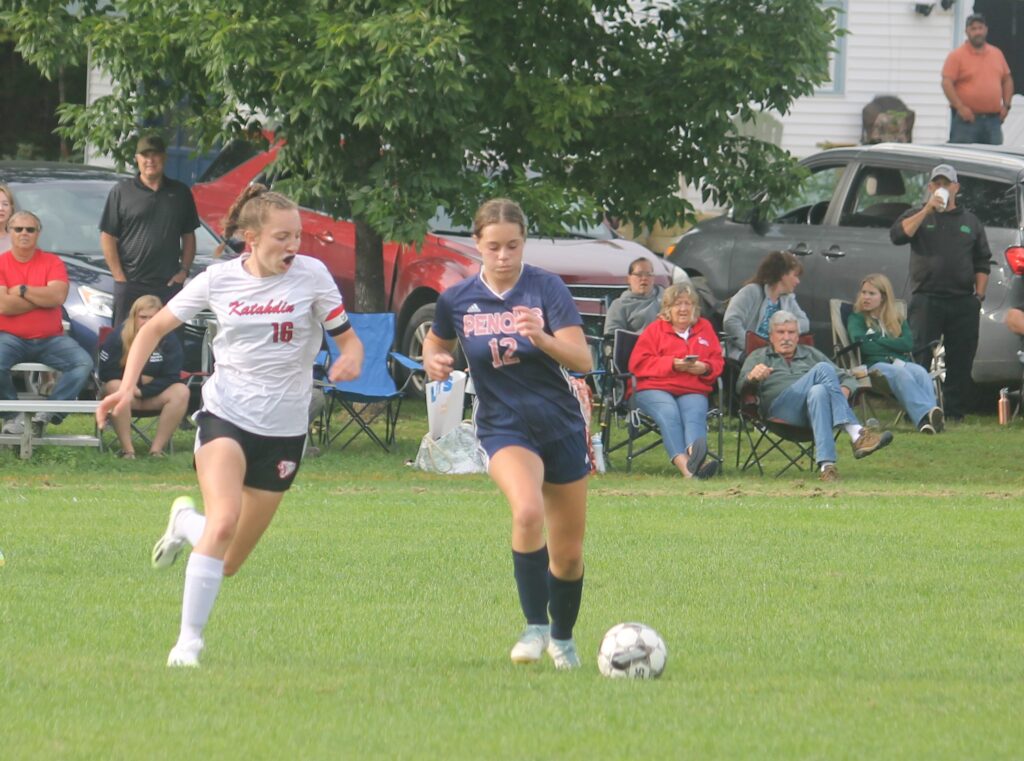 The Penquis keeper made four saves on nine total shots to help the team extend a scoreless streak to 360 minutes and counting nearing the halfway point of the 14-game regular season.
"Brooklyn and our back line are the key to that," Downing said. "We'll send others back to help when needed, they have just melded together amazingly."
Conklin got Penquis on the scoreboard just over five minutes in. A Patriot shot bounced off the left post and bounced to Conklin who was positioned between the goal and Katahdin keeper Emma Schmidt. She was able to easily kick the ball in for the 1-0 lead at the 24;39-mark.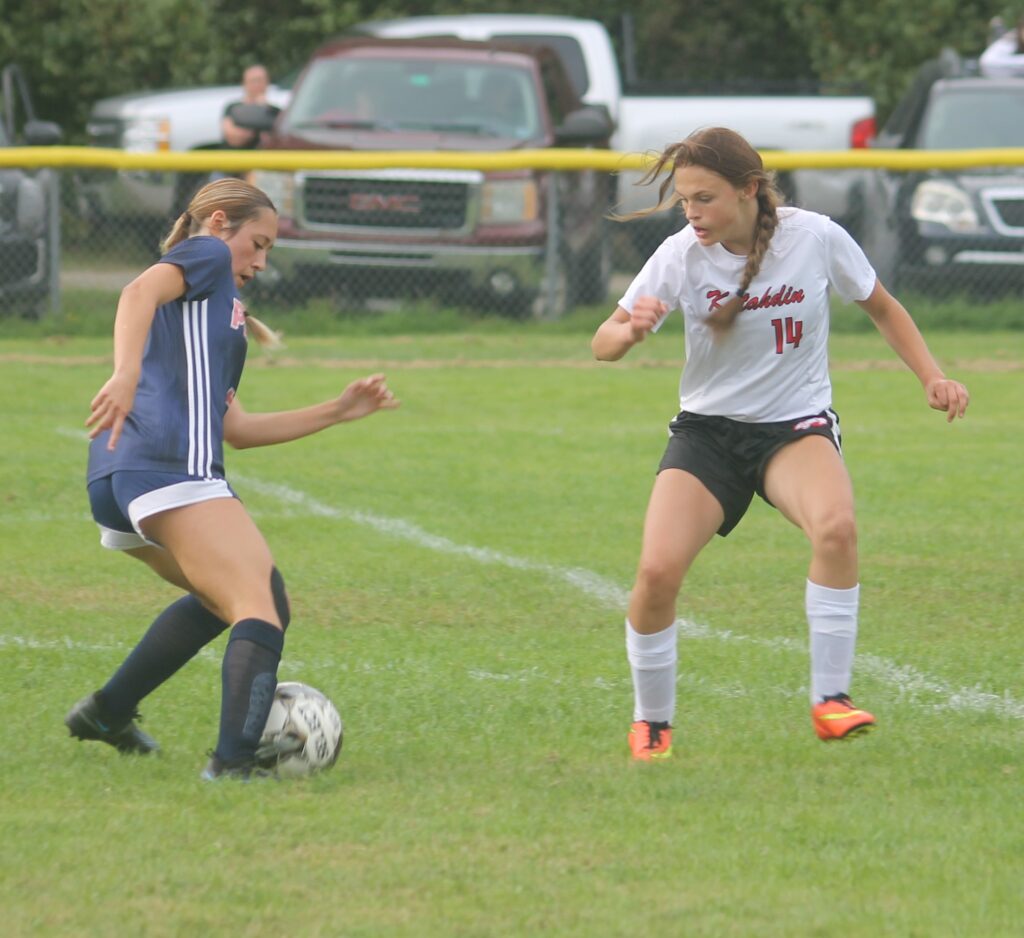 Just over five minutes later Conklin received a pass from Kalea Gahagan near the edge of the box and dribbled several paces. Conklin's ensuing shot found the left side of the Cougar goal for a 2-0 advantage at 19:06.
The two teams are scheduled to play in northern Penobscot County at 3:30 p.m. on Monday, Oct. 9.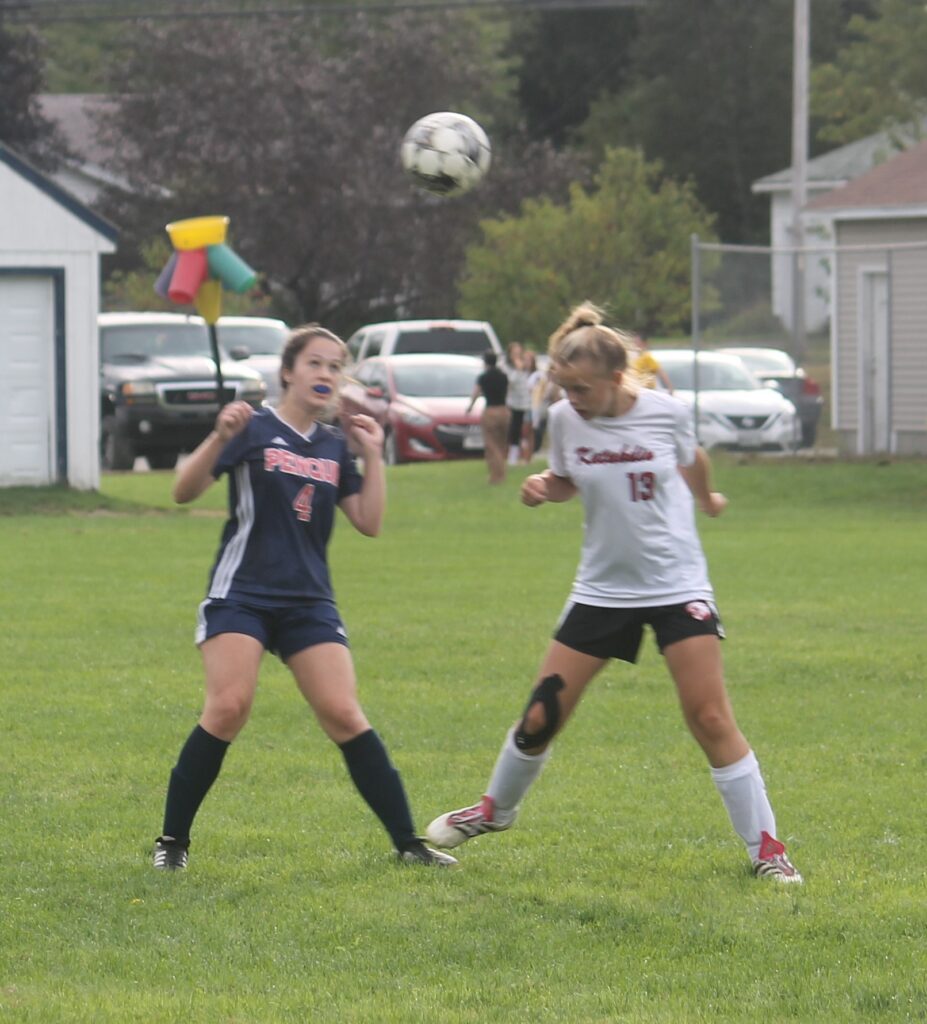 GIRLS SOCCER
Penquis 2, Katahdin 0
KAT 0 0 — 0
PEN 2 0 — 2
First: P — Conklin; P – Conklin (Gahagan)
Saves: Penquis — Decker 4, Katahdin — Schmidt 5
Corner kicks: Penquis— 0, Katahdin — 5Records: Penquis 6-0, Katahdin 3-2