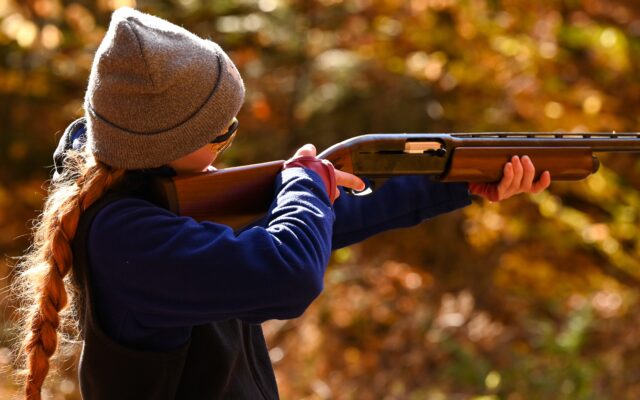 IFW_9404
Photo courtesy of Maine Department of Inland Fisheries and Wildlife LEARNING TO SHOOT — A youngster takes aim as part of a Next Step Learn to Shoot program offered by the Maine Department of Inland Fisheries and Wildlife.
Where you can learn to hunt in Maine
By Pete Warner, Bangor Daily News Staff
The most significant obstacle for many Mainers who want to hunt or pursue other traditional outdoor activities is knowing how to get started.
For those lacking in hunting knowledge or experience, the Maine Department of Inland Fisheries and Wildlife has a variety of programs to help them.
The department's Information and Education Division provides Next Step programs including classes in firearms fundamentals and shooting, along with Learn to Hunt workshops for a variety of game species and firearms.
Many of the programs are based in Augusta and central Maine, but the department's goal is to build a network of instructors across the state to make the workshops accessible to more people.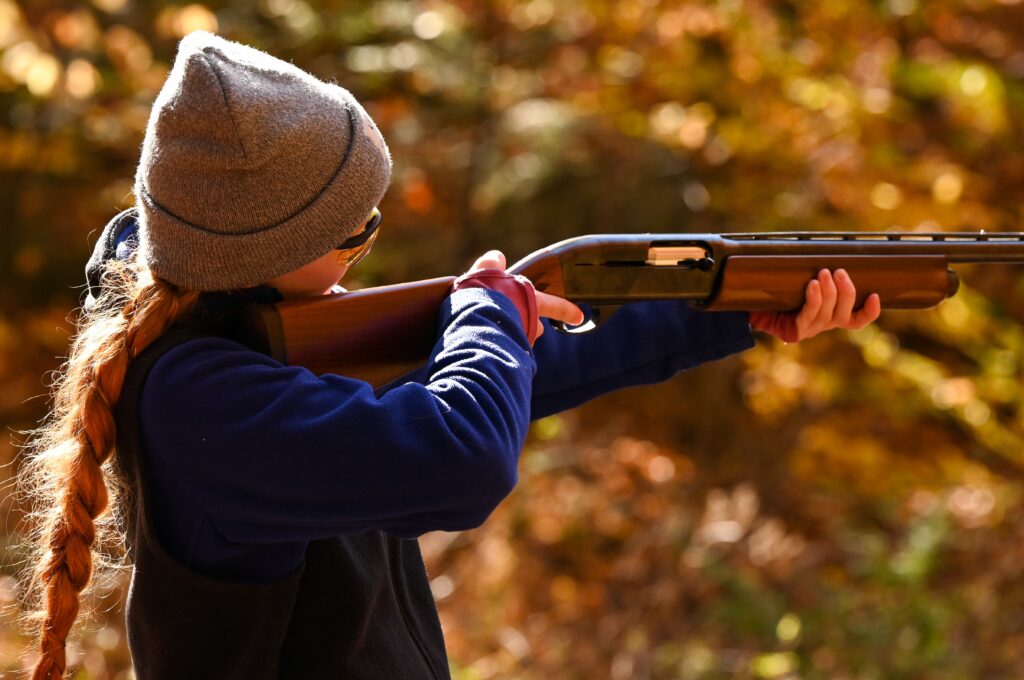 Ron Fournier, the recreational safety supervisor in DIF&W's Recreational Safety Section, said participants' responses to the department's efforts in hunter training and education have been gratifying. They believe they are making a difference.
One woman who had never harvested a deer and took a learn to deer hunt workshop last fall wrote to Fournier during the 2022 firearms season. She took her class notes to read while in her treestand.
"She harvested her first buck, she field dressed it herself, dragged it out to the car and she processed it herself," Fournier said. "You could just see her self-confidence in that 'aha' moment and for me, that was a huge high."
The state continues to see a large influx of women in hunting, something that is reflected in numbers for hunter education and Next Step programs.
Fournier said that in Maine from 33 to 34 percent of hunter education graduates are women, which is almost 10 percent higher than the national average. The state continues to recruit more women instructors.
And even though the DIF&W gears a lot of its efforts toward attracting young people who have never hunted before, the biggest demographic for the last two years has been men who are from 25 to 35 years old, Fournier said.
The state follows up with hunter safety graduates to help people take the next steps as hunters. Safety, adherence to regulations, licensing requirements and ethics are also important considerations that are woven into the workshops.
Mainers are increasingly motivated by dynamics that don't stem from the traditional understanding of hunting, Fournier said. They're trying to create a culture of a lifetime of learning in addition to traditional hunter safety.
"We see folks who are trying more deliberately to become part of the food chain, be more self-reliant and self-sustainable, looking for healthy food sources," Fournier said.
DIF&W offers several different skill-building paths as part of its Learn to Hunt programs. They include white-tailed deer, which is split in two parts, along with turkey, waterfowl and upland bird hunting.
The other path is Learn to Shoot, which begins with shooting recreationally and introductions to ranges and rod and gun clubs, plus discussion about hunting opportunities.
Other workshops are geared specifically toward how to use different kinds of firearms, including shotguns, rifles and muzzleloaders.
Sessions in trapping, which Fournier said are among the most popular workshops, outdoor survival and recreational first aid also are offered.
There are approximately 100 volunteer instructors in Maine across many outdoor-related disciplines. Some of them are being groomed to expand their efforts into other regions.
The department also is keying in on internet-based services and YouTube videos that can be accessed 24 hours a day by anyone looking for information.
Fournier said the challenge is to determine who is seeking out this kind of instruction, much of which is provided free, and to be able to make the offerings easy to access. That involves working with the DIF&W communications and marketing teams to get the message out.
"They're elective, so you want to make sure you're putting something out there that is meaningful and exciting to attend," Fournier said.
Fournier, a Master Maine Guide with significant education experience, including serving as a hunter safety instructor and as the director of the 4-H summer camp at Bryant Pond, said the state is constantly evaluating its programs and its methodologies in the hope of maximizing their impact.
"At the end of the week, you feel like you're making a difference, moving the needle, and helping the next generation get out there safely," Fournier said.
Upcoming hunting-related workshops include Introduction to Hunting with a Shotgun, Fall Turkey Hunting 101, Recreational First Aid and Survival in the Maine Woods.
For information about DIF&W's Next Step programs, including Learn to Hunt, check out the department website or contact the Recreational Safety Division Office at 207-287-5220.