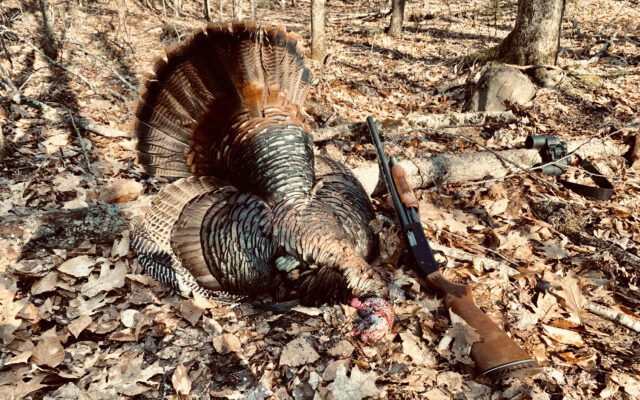 Pete turkey 2
Bangor Daily News file photo
Storm arrives on youth turkey day
By Pete Warner, Bangor Daily News Staff
There is nothing quite like the excitement and anticipation of the first day of any hunting season.
That was the case again on Saturday, Sept. 16 as the season began with Fall Youth Turkey Day. But this year, the opener came with some added challenges.
With Hurricane Lee bearing down on the Maine coast and scheduled to bring rain and high winds to some areas, conditions were less than optimal.
Youth hunters and their supervising companions were encouraged to use caution if they plan to head afield. While a ground blind can offer protection from wind and rain, hunters should try to set up away from older trees or those that have dead branches that could come down in high winds.
Hunters also should be aware that the storm may create flooding in areas susceptible to holding water, so waterproof boots may be necessary.
The weather issues kicked off what is already expected to be a more challenging fall turkey season.
"We have 600 records of turkey observations and the take-home is that brood numbers are probably down like 20, 25 percent," said Kelsey Sullivan, game bird biologist for the Maine Department of Inland Fisheries and Wildlife.
The wet weather last spring reduced turkey reproduction, which means there are not as many youngsters in the mix. Groups will be smaller when the birds flock together.
"There will be turkeys in the fall, but there will be fewer," Sullivan said. "There will be fewer juveniles, but I think people will still have opportunities."
And some of the young birds will be smaller, because they likely hatched during a second attempt after some hens' initial nesting tries failed. In more normal seasons, turkey poults born in the spring will have reached the size of a hen by the fall.
Maine's regular fall wild turkey hunting season begins in most areas of the state on Monday and runs through Nov. 7. But there is no hunting during the fall in Wildlife Management Districts 1-5 and 9, where populations are generally smaller to begin with.
Bag limits vary significantly — from one to five — depending on what WMD you're hunting in. And both male and female turkeys are fair game in the fall.
One significant change for fall turkey hunters is the registration process. All wild turkeys harvested in Maine, whether in the fall or the spring, must be registered.
Hunters may tag their birds at a local registration station or they may self-register their turkey using the state's online system — which was rolled out in the spring — using a phone, computer or other electronic device. There is no charge to register a turkey online, while tagging stations impose a $2 agent fee.