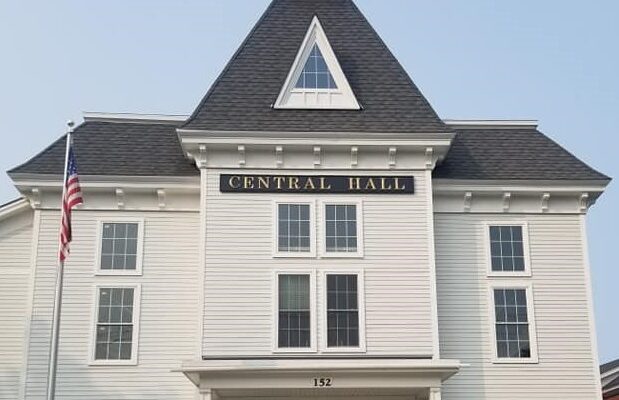 CHC sign (2)
The Commons at Central Hall in Dover-Foxcroft.
Energy efficiency program Sept. 26
DOVER-FOXCROFT — The town of Dover-Foxcroft is teaming up with Efficiency Maine and local experts to help residents plan to save money while staying warm this winter. The event takes place at the Central Hall Commons on Tuesday, Sept. 26 from 6-7:30 p.m.
Bridget Gifford, senior program manager from the Efficiency Maine Trust, will present information on low and moderate income initiatives. She will focus on residential (for home) rebates available through Efficiency Maine and also have federal tax credit information that can also help cover the cost of efficiency upgrades. Gifford declares that she is excited to help Mainers save energy and be more comfortable in their homes.
After Gifford's presentation, participants can visit with local experts from Dave's World, Moosehead Trail Hearth and Home, Penquis, Tri-County Technical Center, and Window Dressers to find out about local energy efficient products and services.