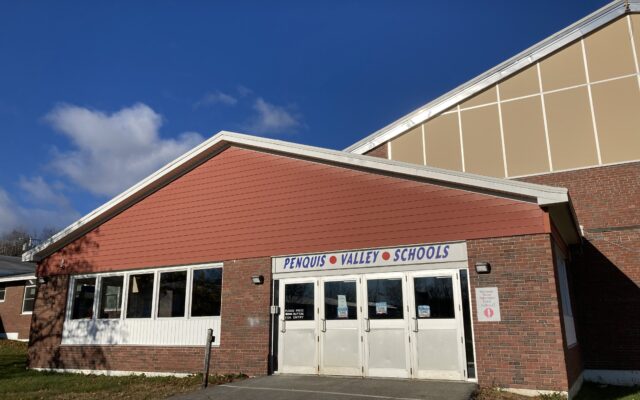 Penquis-Valley-High-School-Milo-111721
Observer photo/Valerie Royzman The Penquis Valley School in Milo.
Classes underway in SAD 41
MILO – Several weeks into the start of classes for the 2023-24 academic year, SAD 41 school board members learned about the start of school from district administrators during a Sept. 13 meeting at the Penquis Valley School.
Superintendent Darcie Fourner thanked all the staff for their work over the summer to get the schools ready for the first day at the end of last month. "I think we've had a great start to our school year and it's nice to have students back in our buildings," she said.
For 2023-24 the elementary school leadership structure was reorganized with Carol Smith continuing to serve as principal of the grade 3-4 Brownville Elementary School as well as now leading pre-kindergarten to grade 2 students at the Milo Elementary School. A new dean of students position was created for these grades with Josh Bessey being appointed as dean.
Smith said it is nice to have Bessey — a former student of hers — on board. "Kids are really taking to him and we both are kind of finding our way how this year will work and look," she said.
The principal said Bessey has worked in SAD 41 for seven years and he has taught grades 3, 5-6, 7-8, and high school math. "We are delighted to have him on staff," Smith added.
Penquis Valley School Principal John Dow said, "Things are going well, the kids are great. They are positive in the hallways and getting to where they need to go."
In other business, the school board accepted the resignation of Timothy Gormley as director of facilities and maintenance.
Dillon Waters will serve in the position in an interim capacity as SAD 41 is conducting a search for a new director.