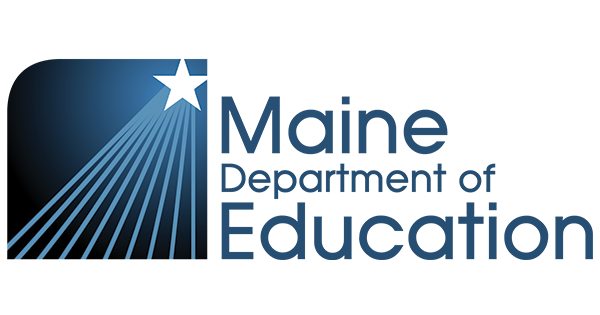 Maine County Teachers of the Year launch #LoveMaineSchools campaign
AUGUSTA — Maine's 2023 County Teachers of the Year cohort launched a new #LoveMaineSchools campaign to coincide with the start of the new school year. The campaign will collect and share positive stories from Maine educators to elevate the teaching profession and celebrate the successes in Maine schools. The group of teachers will showcase and distribute stories, images, and videos throughout the school year that capture the exceptional efforts of Maine educators as they engage students in dynamic learning opportunities.
The County Teachers of the Year hope that #LoveMaineSchools becomes the platform for educators to share their passions and spark conversations celebrating positive stories. A new monthly theme, intentionally broad and open to interpretation, will invite participation from all grade levels and content areas. For instance, when the theme is "Making Connections," submissions can effortlessly explore various aspects of creating links with individuals, families, communities, subject matter, content, and curriculum, among other possibilities. This flexible approach promotes active participation and allows diverse and imaginative interpretations of monthly themes.
The group created Facebook and Instagram pages for the #LoveMaineSchools campaign and educators have already submitted stories and comments as they start the new school year.
"I love how educators across Maine show up for their students in every way possible, from attending sporting events or academic awards nights to their performances in plays and dance recitals. I love how they provide snacks and clothing for their students. I love how every day they treat their students like kings and queens and make each child feel worthy, valued, and important," said 2023 Piscataquis County Teacher of the Year Dawn McLaughlin.
"I love Maine schools because they are adventurous and always willing to do what is best for students. An excellent example is the number of outdoor classrooms that have sprung up in our state. Research clearly shows the benefits for mental health and academic performance and Maine is not just talking the talk but walking the walk," said 2023 Kennebec County Teacher of the Year Sharon Gallant.
Educators and education supporters can submit comments, videos, and stories at bit.ly/lovemaineschoolssubmit.
As part of their year of service in the Teacher of the Year Program, Maine's State and County Teachers of the Year serve as advocates for teachers, students, and public education in Maine. They also receive ongoing professional learning and participate in many state and county leadership opportunities. For more information about the Maine Teacher of the Year program, visit the Maine Teacher of the Year website at https://www.mainetoy.org/.