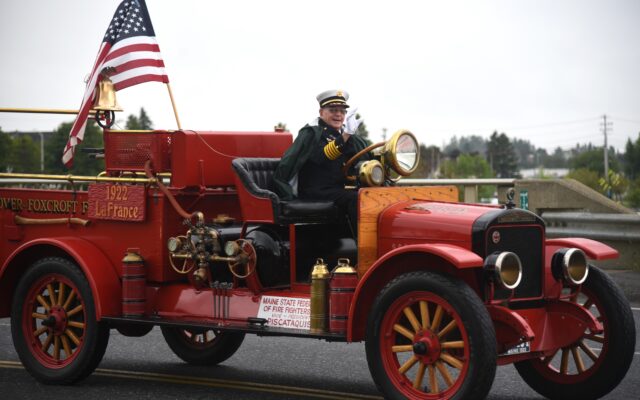 SH_MaineFederationFirefightersConvention_090923 (9)
The Star-Herald photo/Paul Bagnall A 1922 LaFrance fire truck rolls across the State Street bridge as a light rain pours down in Presque Isle during the parade of the 59th annual Maine State Federation of Firefighters Convention on Sept. 9.
Maine firefighters from across the state convene in Presque Isle
By Paul Bagnall, The Star-Herald Staff
PRESQUE ISLE — More than 70 fire departments turned out for the 59th annual Maine State Federation of Firefighters Convention that featured a Saturday parade down Main Street in Presque Isle.
Around 65 different fire trucks drove down the parade line with sirens and horns blaring to the excited crowds.
The Maine State Federation of Firefighters is around 74 years old.
"We started in 1949 after the devastating wildland fires of '47 and that's how we got going," said Ken Desmond, president of the organization.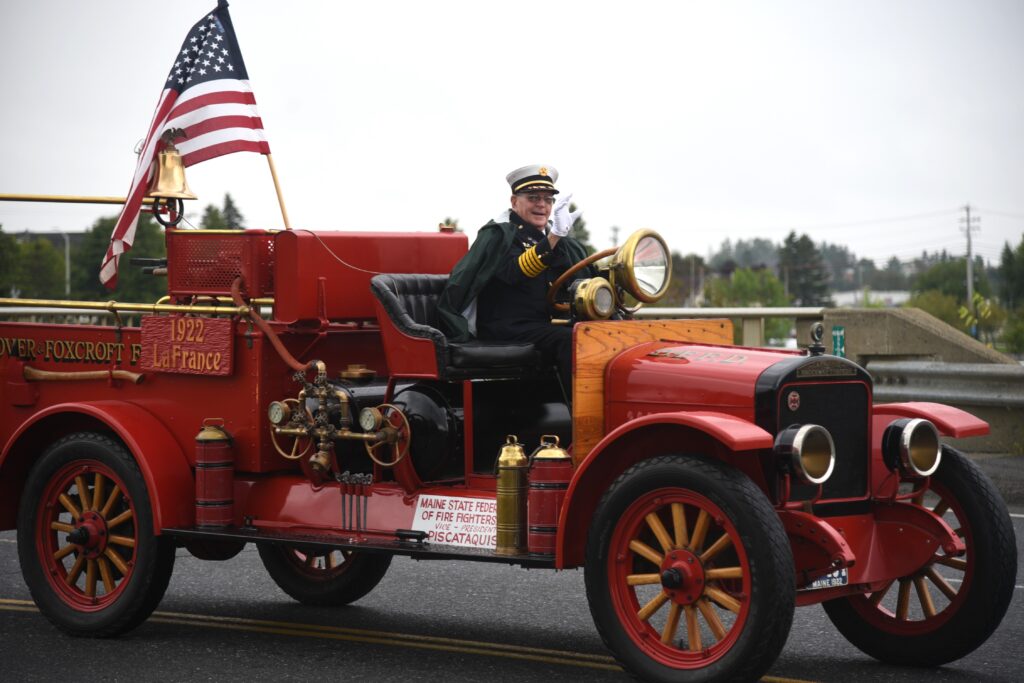 Antique firefighting vehicles came in from towns such as Washburn, York, Dover-Foxcroft and Bridgewater. Fire departments from Van Buren to York all traveled to Aroostook County to attend the convention.
Joseph Guyotte, retired fire chief of Dover-Foxcroft, brought antique versions of trucks, such as an 1850 Hunneman Handtub fire apparatus and a 1955 American LaFrance that were featured in the parade.
A memorial service in front of The Forum was held for 45 retired and active firefighters who died this year in Maine.
After the parade and the memorial service, fire departments from Mars Hill, Van Buren, Caribou, and Easton competed to put on their gear and assemble three joints of a fire hose to a fire hydrant for the fastest time. One competition included spraying water to hit a target. Another event featured a ball suspended 18 feet in the air on a cable with two opposing teams spraying it with a hose to push it across a line like a tug-of-war.