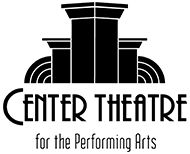 Center Theatre announces auditions for 'A Christmas Carol'
DOVER-FOXCROFT – Open auditions for the Center Theatre's winter production of Charles Dickens' timeless classic, "A Christmas Carol" will take place this month. Adapted for the stage by Dani Maupin and directed by Center Theatre Executive Director Patrick Myers, the play promises to bring the magic of the holiday season to the heart of Maine.
Auditions are scheduled to take place from 2 to 5 p.m. on Sunday, Sept. 24 and from 6 to 8 p.m. on Monday, Sept. 25 at the Center Theatre, 20 East Main Street. For those interested in being a part of this classic tale of transformation and redemption, no preparation or prior stage experience is required. Anyone unable to attend either audition date is encouraged to contact the Center Theatre to explore alternative arrangements.
"I'm excited to be directing 'A Christmas Carol' this year," Myers said. "It's such a wonderful story and it's been several years since the Center Theatre has brought the classic story to life. We're looking forward to having a fun time and we hope lots of people come out to audition."
The theatre is looking for people of all ages to be part of the production. The youngest actors should be at least in second or third grade, be able to read independently, and be able to be part of the rehearsal process without direct supervision.
The Center Theatre is a 501(c)3 nonprofit organization with a mission to make arts, education, and entertainment accessible to our rural communities to engage and inspire.
For additional information or to get in touch regarding auditions, visit the Center Theatre's website, www.CenterTheatre.org, call 207-564-8943 or drop in at 20 East Main Street in Dover-Foxcroft daily between noon and 7 p.m.