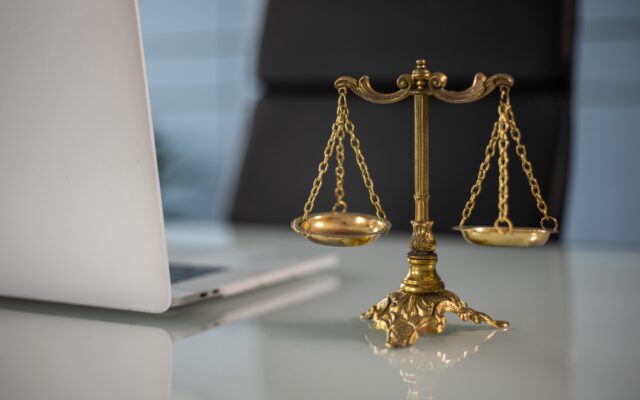 Scales-of-Justice-Judge-Law-Court-Maine-Bangor-Courthouse-1
Man indicted in I-95 crash that killed woman
By Christopher Burns, Bangor Daily News Staff
An Atkinson man has been indicted for his role in a 2022 crash on Interstate 95 in Waterville that left a woman dead.
Bradford Enos, 39, was indicted on the manslaughter charge in August, according to CBS affiliate WABI.
Icy conditions on I-95 caused numerous crashes near the Messalonskee Bridge about 7:19 p.m. on Nov. 25, 2022, causing traffic to become congested, the Maine State Police said at the time.
Michelle Demchak, 59, of Madison stopped her Ford Escape to assist the driver of a 2014 Hyundai Accent that had crashed into the bridge railing.
Enos, who was driving a 2015 Ford F-150 towing a car carrier, allegedly hit the Hyundai and Demchak, according to the state police.
Demchak died at the scene.