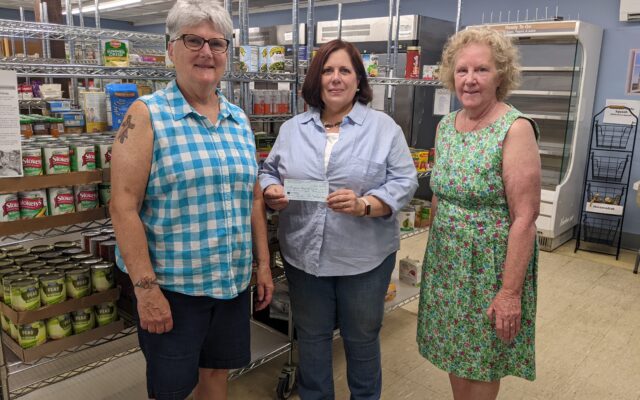 PXL_20230905_125856402
Photo courtesy of Piscataquis County Democratic Committee FOOD CENTER CONTRIBUTION — Through a Pelican kayak raffle, the Piscataquis County Democratic Committee raised more than $1,000 which was given to the Piscataquis Regional Food Center. From left, Judy Dow, PRFC Executive Director Kelly Sirimoglu, and Carole Boothroyd.
Piscataquis Democrats contribute $1,000 to Piscataquis Regional Food Center
DOVER-FOXCROFT — The Piscataquis County Democratic Committee raised over $1,000 at fairs throughout the summer with their raffle of a Pelican kayak. The winning ticket was pulled on the last day of the Piscataquis Valley Fair. The winner of the kayak is a gentleman from Houlton, who purchased his ticket at the Maine Whoopie Pie Festival. The money raised is dedicated to helping the Piscataquis Regional Food Center continue their mission of meeting the needs of those struggling with food insecurity.
This past week committee members presented Kelly Sirimoglu, executive director of the PRFC, a check for $1,000 to be used in the areas of greatest need to benefit local food cupboards. Good Shepherd supplies nearly 1 million pounds of food annually to be distributed to pantries in the area. Dover-Foxcroft Area Food Cupboard which is housed in this facility is open on Tuesday and Fridays as well as the first Saturday of the month.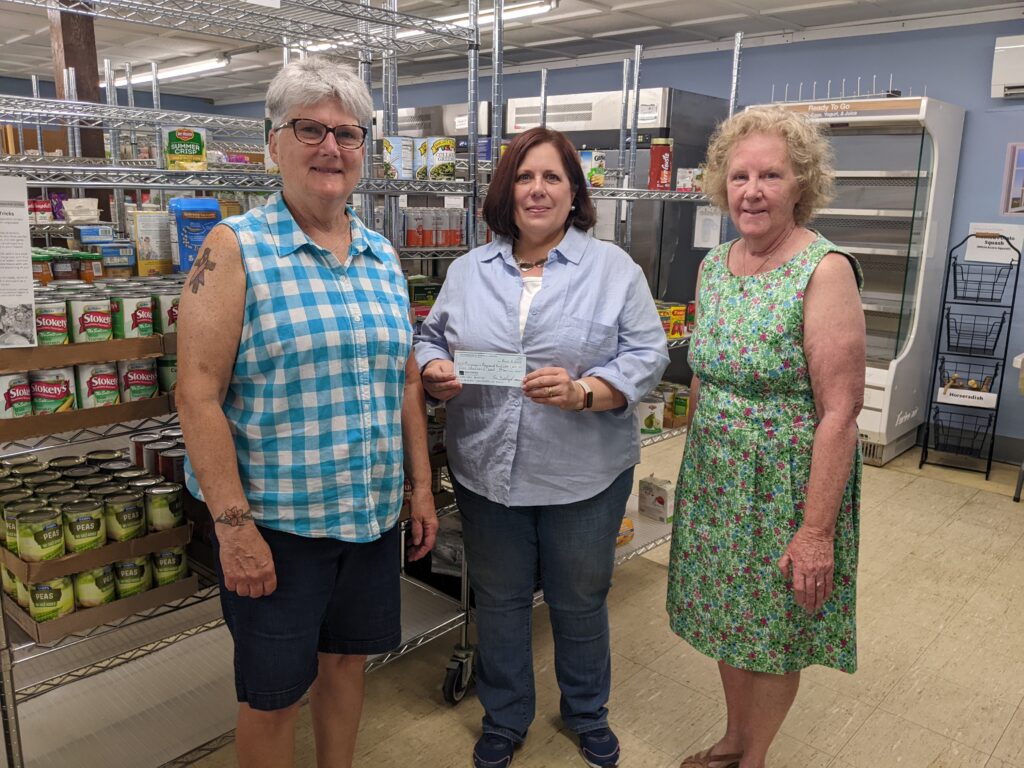 Patrons can now shop for their food/household items by appointment (207-802-8230) and are able to choose from a wide variety of fresh produce and meats as well as baby diapers and cat food. PRFC also regularly delivers farm-fresh foods to home-bound seniors.
The Piscataquis Democrats have raised $7,000 since February 2021 for local food cupboards. Please continue to donate to our mission by sending a check to PCDC 25 North Street Dover-Foxcroft c/o Service Committee or at https://secure.actblue.com/donate/pcdcservice. Thank you for your support!