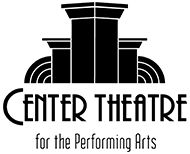 London's National Theatre coming to Center Theatre
DOVER-FOXCROFT — The Center Theatre recently announced a new fall film series "National Theatre Live". These three cinematic experiences will bring the best of London's National Theatre directly to Piscataquis County. The series features three full-length performances, with intermission, filmed live and presented once a month in September, October, and November.
The first movie will be "Hamlet". The most widely known of Shakespeare's works will star one of the most widely known English actors, Benedict Cumberbatch. "Hamlet" will be shown at the Center Theatre at 1 p.m. daily from Friday, Sept. 15 through Monday, Sept. 18. Admission for "Hamlet" and each of the National Theatre performances is $10 for general admission; $9 for students, seniors, and veterans; and admission is $8 for members of the Center Theatre.
"The opportunity to see world-class theater on our movie screen in Dover-Foxcroft is truly amazing," Center Theatre Executive Director Patrick Myers. "We hope that lots of people come to see these productions so we are able to continue them in the future."
The series will continue in October with "Frankenstein," also starring Benedict Cumberbatch, and starting at 1 p.m. daily from Friday, Oct. 6 through Monday, Oct. 9, which is Indigenous Peoples' Day. The final movie in the fall series is another of Shakespeare's tragedies, "King Lear," starring Ian McKellen. "King Lear" will start at 1 p.m. daily from Friday, Nov. 3 through Monday, Nov. 6.
The National Theatre Live series will play in the Center Theatre's smaller theater. Advance tickets are on sale online at CenterTheatre.org, over the phone at 207-564-8943, and in person at the Center Theatre, 20 East Main Street
The Center Theatre is a 501(c)3 nonprofit organization with a mission to make arts, education and entertainment accessible to our rural communities to engage and inspire.