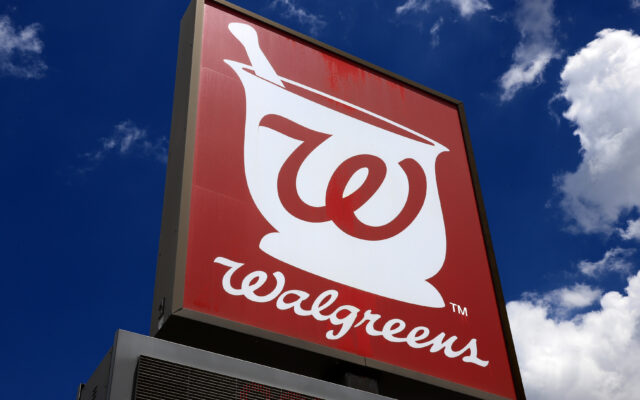 Virus Outbreak FDA Pharmacies
This June 25, 2019, photo, shows a sign outside a Walgreens Pharmacy in Pittsburgh. (AP Photo/Gene J. Puskar, File)
Walgreens in Guilford to cut 12 jobs and close this month
A Walgreens store in the Piscataquis County town of Guilford will lay off 12 employees when it permanently closes later this month.
The store and pharmacy will close Sept. 18, a store manager said Friday.
A WARN notice dated Wednesday revealed 12 jobs would be eliminated, according to Big Local News' Layoff Watch, a software that consolidates data from government websites. WARN, or Worker Adjustment & Retraining Notification Act, is a federal law which requires employers to provide advanced notice to workers when faced with a plant closing or mass layoff.
Walgreens has nearly 70 locations in Maine, according to its website. The pharmacy chain is focused on meeting the needs of customers by creating "the right network of stores in the right locations," Walgreens spokesperson Kris Lathan said.
"Efforts are underway to retain impacted team members at nearby locations," she said.
Last year Walgreens agreed to pay more than $68,000 in fines for violating state staffing and operating hours laws at 10 locations in Maine.
News about major layoffs outside the state began circulating earlier this year.
The pharmacy chain announced in early July it would cut up to 400 employees and plans to shut down a distribution center in southern Illinois. This came just months after Walgreens planned to eliminate 10 percent of its corporate workforce, or more than 500 positions, according to the Chicago Tribune.
When faced with the decision to close a Walgreens location, the company considers factors such as its footprint of stores and the buying habits of customers, Lathan said. In most cases, pharmacy patients do not need to take any action, she said.
Patients' files at the Walgreens in Guilford will automatically transfer to Dover-Foxcroft, she said.