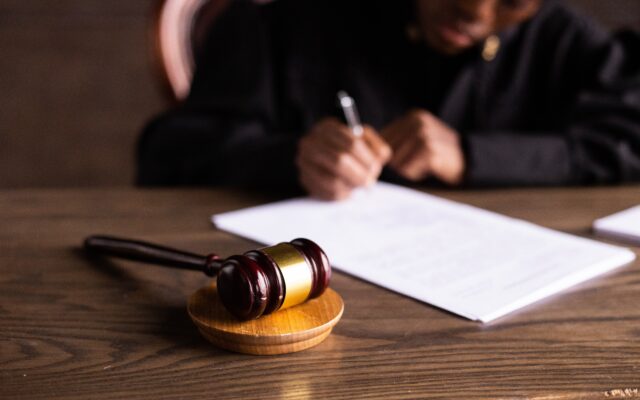 Gavel-Judge-Law-Court-Maine-Bangor-Courthouse-4
Maine prison official accepted bribes for 9 years, court records say
By Marie Weidmayer, Bangor Daily News Staff
A prison official allegedly stole more than $10,000 from the state of Maine over the course of nine years.
The grand jury indictments for Gerald Merrill, 61, of Abbot and Melanie High, 67, were unsealed on Aug. 31. Both are charged with theft by unauthorized taking and bribery of official and political matters.
Merrill was the deputy superintendent and business manager at the Mountain View Correctional Facility in Charleston and the Downeast Correctional Facility in Machias at the time of the alleged thefts.
From March 2014 to July 23, 2023, Merrill allegedly used state-issued credit cards to make payments to five companies controlled by High. He then received kickbacks and other payments to his personal accounts.
Merrill solicited and accepted money from High and the five companies, while knowing the payments were intended to influence his actions as a public servant, the indictment said.
High also bribed Merrill so he would make payments to her companies, the indictment said.
Those companies are A to Z Chemical Supply, ACS Solutions, Service Industries, Southern Source Industries and Starlite Supplies
Merrill was arrested July 25. His affidavit and arrest warrant were sealed by Superior Court Justice Patrick Larson at the request of the state. Additional details became available after the grand jury indicted Merrill and High on Aug. 31.
Merrill is not allowed to have contact with High, as part of his bond conditions. Neither are listed as inmates of the Penobscot County Jail as of 1:30 p.m. Friday, Sept. 1.