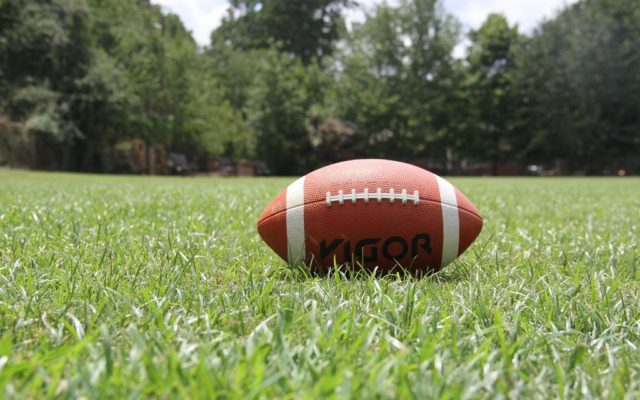 5 northern Maine football teams to watch this fall
By Sam Canfield, Bangor Daily News Staff
In northern Maine, certain teams have become perennial powerhouses in their respective classes.
In Class A, Oxford Hills has appeared in the North regional final annually since 2018, including winning it in 2021 and finally capturing the state title in 2022.
In Class D, Foxcroft Academy has appeared in four of the last five state championship games, winning it all in 2021 and 2022.
Class C and eight-player small, on the other hand, have been hotly contested in northern Maine.
Every year since 2018 — eight-player small debuted in 2019 — has featured a different North regional champion in either class, typically with negative results in the state title game.
A few schools, however, have an opportunity to buck historical patterns and bring a golden ball back to northern Maine.
Here is a look at the five teams in the North to watch this fall, ordered by class.
Oxford Hills
Last season: 11-0, won Class A state championship 21-7 vs. Thornton Academy
As regional finalists in 2018 and 2019 and state runners-up in 2021, Oxford Hills had a perfect season in 2022 en route to its first state title in program history.
This fall, the Vikings have the opportunity to certify themselves as a bona fide dynasty, should they repeat as state champs despite the departure of a stacked senior class last year.
Oxford Hills parted ways with four of its best players this summer: 2021 Maine Gatorade Player of the Year quarterback Eli Soehren, 2022 Gaziano Defensive Lineman of the Year Zach Louvat, the team's leading rusher Trey Morrison, and the team's leading receiver Teigan Pelletier.
"The last couple classes were really talented," head coach Mark Soehren said. "But it doesn't feel like we lost many starters."
The Vikings dealt with injuries all season last year, including in the state final, which afforded their backups plenty of playing time and fortified the Vikings' depth.
"There was that 'next man up' mentality," Athletic Director Kevin Ryan said. "Soehren is a great player developer; they had an outstanding group."
One of those next men up was backup quarterback Brady Truman, who will be Oxford Hills' starting signal caller this season.
The rising senior appeared in seven games last fall, throwing for eight touchdowns. His completion percentage (73.2 percent) and yards per attempt (12.4) were even better than Eli Soehren's.
"I prefer to run the ball," said coach Soehren. "But Truman is accurate, and we've got some big targets."
Riding the championship wave, Oxford Hills has another golden ball in its crosshairs.
"The guys are great competitors; they saw and did what it took to win," Soehren said. "We'll play anyone, anywhere, anytime."
Hermon
Last season: 7-4, lost Class C regional final 40-20 vs. Medomak Valley
In a chaotically competitive Class C, the Hermon Hawks have been a model of consistency, appearing in the North regional final three times in the past five years. Frustratingly close to getting over the hump, the Hawks will take another stab at the North crown this fall.
As usual, they will have a run-first offense, led by senior fullback Alec Smith (co-captain), senior running back Damon Kimball, senior center Anthony Addessi (co-captain), and junior running back Max Hopkins.
"We're going to have a bunch of different backs doing things," head coach Kyle Gallant said.
Coached by Gallant since 2017, Hermon's recipe for success has been its patented ground game coupled with a culture of toughness its football community has fostered.
"Our success comes from our tight-knit community," Gallant said. "In high school football, it's hard for teams to overcome mental and physical toughness when they're against it."
Under center, slot back-turned-quarterback junior Bruce Coulter will be taking the reins for the first time in his career. Hermon graduated quarterback Johnny Kokoska last year, and the Hawks see Coulter leading the offense for the next two seasons.
"Week one, we'll be a work in progress," Gallant said. "We have some kids playing in new positions, and if they get comfortable, they could be stellar."
Gallant thinks the Hermon defense will hold things down as the offense continues to evolve, and believes the Hawks will be a dangerous postseason team come late October.
"I think we have a great shot," he said.
Oceanside
Last season: 6-4, lost Class C regional semifinal 49-28 vs. Hermon
The philosophy of 2022's Big 11 Coach of the Year Sam Weiss: "score a lot of points."
Last year was Weiss' first year as head coach of the Mariners, who drastically revitalized their offense under his guidance. Oceanside averaged 37.4 points per game in 2022, after only putting up 10.6 in 2021 and 16.5 in 2019.
Only graduating three starters this offseason, Oceanside's offense should be just as, if not more, fearsome this fall, as Weiss enters year two of his tenure. Leading the charge will be running back Aiden Sargent and quarterback Cohen Galley, both seniors this year.
As juniors, Sargent ran for 1,641 yards, scored 26 touchdowns and was named Class C North Player of the Year. Galley meanwhile averaged 19.9 yards per completion, accounted for 24 touchdowns and threw only four interceptions. He was named first-team all-conference.
"Sargent can turn up the speed, and is an every-down back," Weiss said. "Galley also ran for 600 yards, and plays his position like a point guard."
Aside from Sargent and Galley, Oceanside's offensive corps is filled with dominant skill players, all of whom Weiss envisions will continue to blossom this year.
"Last year was my first year with all these kids," Weiss said. "Some of them were initially playing out of position, and we realized it as we pieced stuff together."
The real X-factor for Weiss and Oceanside will be their defense. Oceanside got pushed around by Hermon in the regional semifinal, which was a wake-up call for Oceanside to become more physical. Prior to November, Oceanside hadn't lost by more than four points all season.
"We're trying to add physicality this offseason," Weiss said. "In the weight room, in practice. We're practicing more physically this year."
If Oceanside can keep the ball in its hands, the Mariners will be a genuine postseason threat this fall.
Foxcroft Academy
Last season: 10-1, won Class D state championship 41-22 vs. Lisbon/St.Dominic
Last year was business as usual for the Ponies, who won their second consecutive state title, and appeared in their fourth Class D state championship game since 2017.
"That's the bar we want to achieve: to play in November," 15-year Foxcroft head coach Dan White said.
Foxcroft won its quarterfinal and semifinal games by a combined score of 101-0, ultimately avenging its 14-13 regular season loss to Lisbon/St.Dominic in the state final.
Most of Foxcroft's starters will be returning this year as seniors with two years of high-level play under their belts. Led by this seasoned class of 2024, Foxcroft has a good chance to make it three state championships in a row.
In the backfield, seniors Kemsley Marsters and Gage Beaudry and sophomore Finn Holmes will pace the running game, with senior quarterback Wyatt Rayfield chipping in as well.
Marsters ran for 455 yards and six touchdowns last season. Holmes and Rayfield tacked on another five and six touchdowns, respectively.
In the air, Rayfield will be without 2022's leading receiver Caden Crocker, so senior slot back Jadon Richard should emerge as Rayfield's new favorite target. Richard logged 517 receiving yards and nine touchdowns last year.
This depth and balance on offense should continue to serve as White's model for success. Foxcroft averaged 46 points per game in 2022, and 38.7 in 2021.
"We try not to rely on one area or individual," White said. "We're balanced offensively, regardless of the weather or defensive scheme."
Defensively, the Ponies are no slouch either, holding their opponents to 8.9 points per game last season. At defensive back, Richard had five interceptions, while junior lineman Hunter McSorley had seven sacks.
"We expect to be a very successful playoff team," White said.
Orono
Last season: 7-4, lost eight-player small state championship game 46-22 vs. Old Orchard Beach
Coming off a winless season in 2021, Orono shocked everyone with an electrifying postseason run last year.
After starting the regular season 2-3, the Red Riots won their next five games by an average margin of 25 points and advanced all the way to the state finals. They scored an average of 55 points in that stretch.
"It all clicked. We were scary good," junior quarterback Jack Brewer said.
Finally, in the state championship game, the Red Riots had their winning streak snapped by Old Orchard Beach in Augusta. Outsized, the Red Riots couldn't get into a groove offensively.
But the championship loss hasn't dampened the confidence or momentum Orono built last season. Spending this offseason developing a stronger ground game and continuing to build chemistry, the Red Riots are locked in on a collective goal of becoming state champs.
"We kinda got pushed around at states," Brewer said. "The storyline last year was our speed, our athletes, my throwing, but people are going to see this year that we can be tough too. Everyone here wants a ring, and knows what it takes to get it."
Fostering this toughness takes place in the minds of the Red Riots as much as it does in the weight room.
"There's been a major improvement in our mentality. Just being dogs, for sure," senior running back Ben Francis said. "We knew what we could do, what we could be, and our guys just put the pieces together. It's been a team effort in growth in all aspects."
The Red Riots have come a long way since 2019, when the school canceled its football season due to a lack of available players.
In 2021, Orono returned to action as an eight-player football team, but the growing pains hit hard as the Red Riots failed to win a single game.
Orono only graduated three seniors last year, so its starters will be able to reap the benefits of the chemistry they've developed over the past two seasons.
"The biggest thing about these kids is how close they are," head coach Bob Sinclair said. "With that recipe, we can win."