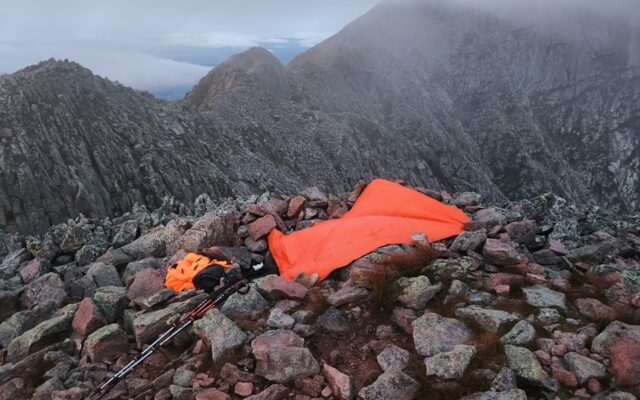 Katahdin Rescue
Photo courtesy of North Search and Rescue KATAHDIN RESCUE — Six hikers were rescued Sunday from the top of Katahdin after being caught in bad weather for 21 hours.
6 hikers rescued after 21-hour stay atop Katahdin
By Christopher Burns, Bangor Daily News Staff
Six hikers were rescued over the weekend after 21 hours on Katahdin.
Two Baxter State Park rangers and three members of North Search and Rescue began ascending Katahdin at 10 p.m. Saturday, Aug. 26 to reach the distressed hikers, according to North Search and Rescue.
But as they made their way up Dudley and Helon Taylor trails, respectively, to converge at the Knife Edge, the weather began to deteriorate. Temperatures began falling and wind speeds gusted up to 30 mph.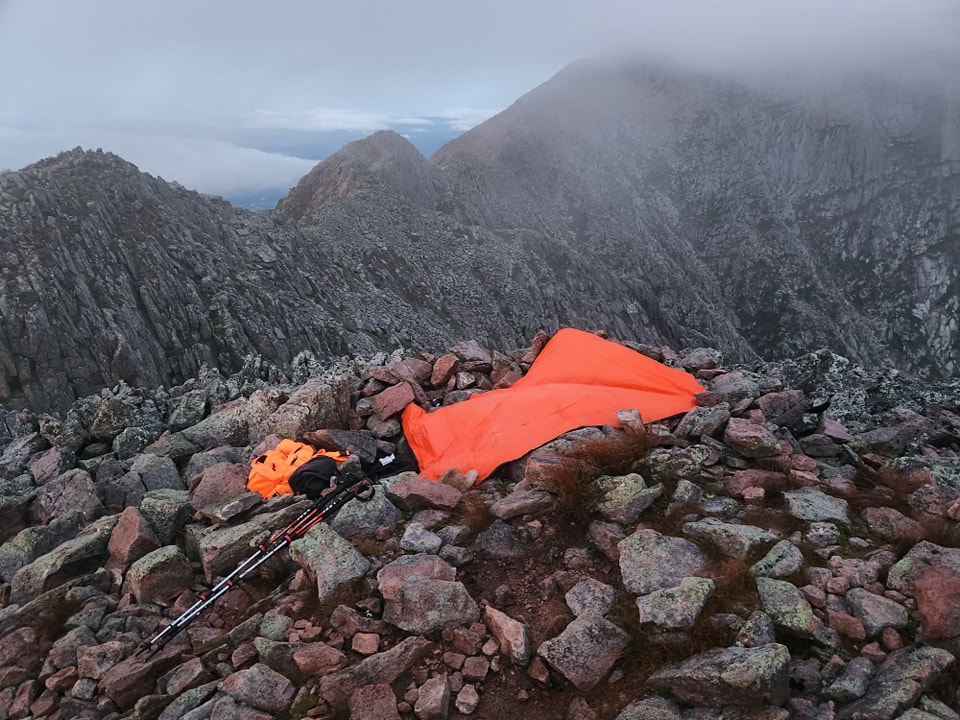 At 2 a.m., the rescuers made the call to shelter in place on Katahdin, North Search and Rescue said.
Once daylight broke Sunday, Aug. 27 the rescuers continued to the group of hikers on the other side of the Knife Edge.
A Maine National Guard helicopter evacuated one of the hikers about 7:50 a.m., and the rescuers on the ground assisted the other five hikers down Katahdin over 11 hours, according to North Search and Rescue.
The five hikers were successfully reunited with family and friends at Roaring Brook after 21 hours.