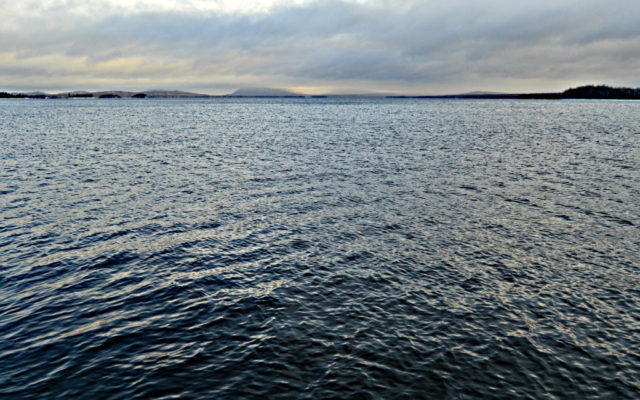 Moosehead Lake
Moosehead Lake
Moosehead Lake Region fishing report
By Tim Obrey, Moosehead Lake Region fisheries resource supervisor
The exceptionally wet summer will ensure that there is plenty of water for fall river fishing below impoundments. Our lakes are full as we roll out of August and into the best time of the year to catch big salmon and brook trout. Night time temperatures have been cooling down as well, which should enhance the fall fishing.
We plan to increase the flow at the Roach River on Sept. 1 to the 200-250 cfs range. Brook trout tend to come into the river soon after the gates are open. Salmon follow, but it usually takes an extra week before they start to contribute a significant portion of the catch. Camp owners on First Roach Pond should be prepared to see the lake elevation drop 1-1.5 inches per day with the increased outflow. Keep this in mind if you have boats and/or docks to remove from the lake.
The same is true at Lower Wilson Pond in Greenville. We anticipate increasing the flow to around 120 cfs on Sept. 5 to provide attraction and passage flows for salmon moving from Sebec Lake into Wilson Stream. Camp owners can expect the lake level to start dropping at that time.
The flow at the Moose River below the Brassua Dam will also increase over Labor Day Weekend. Attraction flows should be in the 1,500 cfs range which is good for the fish and fishing.
Brookfield will be working on the concrete at Seboomook Dam this fall which will require a drawdown of the lake by Oct 2. We anticipate flows in the 1,250 cfs range to start the month of September. Flows later in the month will depend on rainfall. It's likely that flows could increase above 1,250 cfs, if we get significant rain. Anglers need to be aware.
Flows at the East Outlet will likely be high in September. The big lake is full, and Brookfield will need to draw it down in September and October. High flows will really move the fish around and a big salmon on the fly in that heavy water will be a great fight. But high flows can also be challenging for wading anglers and certain boats. You can get up-to-date information on flows at all Brookfield facilities on their website: https://safewaters.com/.
For the last several years, the September flows in our free-flowing rivers and streams have been very low due to lack of rain. This year has been quite the opposite. The upper Moose River, the North Branch of the Penobscot River, and other smaller rivers could be great places to explore and to escape the September crowds.
In the Moosehead Lake Region, we have voluntary angler survey boxes on most of our major rivers.  We ask anglers to fill out a card each time they fish. This information is very important for us to track catch rates and fish size over time, and we have data that goes back into the 1980s on most of these rivers.   Angler participation has slipped over the past five years, so we are asking to please take a few seconds and fill out a card if you are fishing one of these rivers (East Outlet, Roach River, Moose River) to help us better manage these systems.