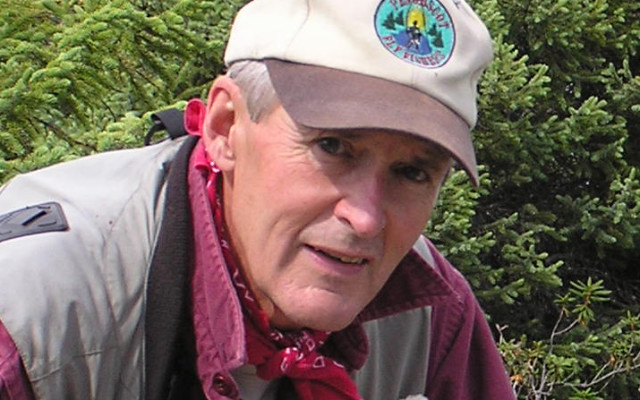 23112101_H18775345
V. Paul Reynolds
Don't forget to check the stern plug
By V. Paul Reynolds
Most boaters who live long enough will sooner or later commit the cardinal boat-launch sin. I've done it. You've done it. Your Uncle Zeke has done it.
Before you back your boat trailer down the lake ramp, you do a mental check. Hmmm.. Straps off, fore and aft. Unlatch the bow clip on the winch…outboard trimmed up…wife has the bowline in hand….good to go.
"Ok, Hon, watch your feet, I'm backing down." As soon as the trailer wheels are under the water and the boat starts to float off the trailer bunks, a light bulb comes on abruptly and signals your synapse. Oh, sh., the stern plug.!!!
"Oh, my goodness, Frank," your wife exclaims. "The boat is sinking!"
"Out of the way"! you scream, as in desperation you drive back up the boat ramp just in time to save your boat from a watery grave.
There have been other boat-launch mishaps that have ended far worse. Just ask any boat launch attendants or dockmasters who have witnessed waterside debacles you would not believe. Once a few years ago, at a boat launch ramp in Key Largo, Fla., I witnessed the ultimate misfortune. A guy was backing his new boat down a steep ramp into the ocean side bay while his wife minded the bowline. He got his boat all the way into the water when it started sinking (no stern plug) and his wife started screaming at the top of her lungs. He bailed out of the truck in panic and forgot to put it in park. Yes, you guessed it. The boat, the trailer and the truck, the whole lash up wound up in the sea. He and his wife wept, and I misted up a little, too.
Every boater needs to inscribe "remember stern drain" in boldface in a prominent place.
Speaking of stern drains, our state legislators have conjured up a new stern-drain law that will warm the cockles of your heart. Here it is:
Effective June 16, 2023, boaters are now required to do the following:
Prior to entering a water body and when preparing to leave launch sites, boaters are required to remove or open any devices designed for routine removal/opening (for example, hull drain plugs, bailers, live wells, ballast tanks) to encourage draining of areas containing water (excluding live bait containers). This must be done in a way that does not allow drained water to enter any inland water of the state.
Proponents of this law, no doubt well-intentioned, assert that many other states have this law and that it is intended to minimize the introduction of invasive plants and organisms.
Most boaters, who still have a pulse, perform these drain plug routines anyway, without yet another law. What's next? How about a law that requires you to snap an I-phone photo of your trailer hookup to the State Police and forward it to the dispatcher before you head out? Or a law that requires you to take a boat handling certification course from the U.S Coast Guard before you operate your 14-foot fishing boat in tidal water?
Who knows, perhaps this new stern-drain law will serve to remind the absent minded boaters among us that, indeed, there is a stern drain that needs to be checked in that boat before it heads down the ramp.
The author is editor of the Northwoods Sporting Journal. He is also a Maine Guide and host of a weekly radio program "Maine Outdoors" heard Sundays at 7 p.m. on The Voice of Maine News-Talk Network. He has authored three books. Online purchase information is available at www.sportingjournal.com.