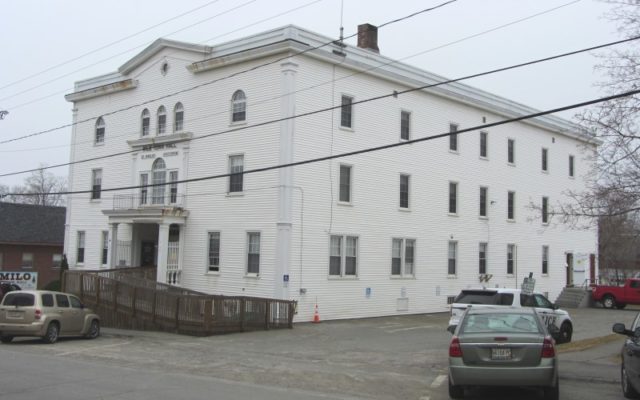 Milo Town Hall
Milo Town Hall
Milo Water District awarded $95K
U.S. Department of Agriculture Rural Development Maine State Director Rhiannon Hampson announced the Biden-Harris administration is investing $3.495M to help provide clean drinking water and sanitary wastewater systems in the towns of Milo and Bethel. More than 3,100 rural residents will benefit.
The funding announced advances President Joe Biden's Investing in America agenda, focused on rebuilding our nation's infrastructure and making communities more resilient. The awards are through USDA Rural Development's Water and Waste Disposal Grant and Loan Program. These investments support Maine's economy by ensuring rural communities are attractive, economically viable, and safe places to live and work.
"Mainers love the outdoors – and that goes beyond enjoying a good hike, a good hunt, and a quiet day on the river. It speaks to what we collectively value. By putting federal money to work improving critical infrastructure, and supporting a healthy environment, the Biden-Harris Administration is joining us in proudly affirming that rural Maine values matter – and so does our way of life." Hampson said, "Mainers deserve to enjoy livable communities, access to modern and safe water and waste systems, and a clean environment. At USDA Rural Development we are proud to be a part of making that happen for our neighbors."
A $95,000 grant for the Milo Water District concludes a multi-year project. Rural Development staff began working with the town in 2020, awarding the district a $1.2 million grant and a $1.2 million loan to upgrade its wastewater treatment system and reduce health risks. Crews replaced old clay sewer lines and brick and fieldstone manholes with modern materials. Upgrades to the pumping station alleviated overflows of partially treated wastewater which had been a problem in the past.
Now Milo residents enjoy a safer, more reliable system that is efficient for district staff to maintain. This investment also protects the Piscataquis River from potential wastewater pollution.
The Maine grants are part of a group of 139 investments nationwide. Under the Biden-Harris Administration, Rural Development provides loans and grants to help expand economic opportunities, create jobs and improve the quality of life for millions of Americans in rural areas. This assistance supports infrastructure improvements; business development; housing; community facilities such as schools, public safety and health care; and high-speed internet access in rural, tribal and high-poverty areas. For more information, visit www.rd.usda.gov.