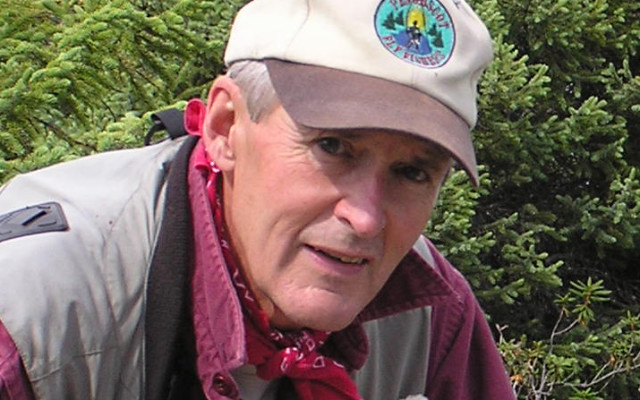 23112101_H18775345
V. Paul Reynolds
Maine bear season opens
By V. Paul Reynolds
Maine's 13-week season on black bears opens Monday, Aug. 28. For most of August, bear guides, outfitters and solo hunters will be tending bait sites regularly which, if done properly, involves a great deal of planning, preparation and hard work.
Prior to the opening day of the bear hunt, guides and outfitters, using trail cameras and relying on their own hard-earned experience, will have a pretty good idea what the hunt prospects look like for their hunting clients.
Maine is bear central when it comes to quality bear hunts. No other state in the Eastern U.S. has a bear population that will touch Maine's. Our estimated numbers range from 25,000 to 36,000 bears. A male bear can weigh from 250 lbs to 600 lbs! Some can live to be 30 years old. And contrary to a slow-dying, popular myth, bear meat is not strong or "gamy." When handled properly and promptly field-dressed and processed, it makes excellent, hormone free, and lean table fare. Bear meat not wanted is always welcome at Hunters for the Hungry, tel. 207-287-7513,
In Maine, two bears may be harvested annually, one by hunting and one by trapping. During the November deer hunt, Maine residents are not required to possess a bear permit to harvest a bear; however, non-resident deer hunters who want to harvest a bear must possess a bear permit.
The season for hunting bears over bait lasts for four weeks commencing Aug. 28.
Bows or crossbows used in a bear hunt must have a draw that is at least 35 lbs. Muzzleloaders and shotguns may be used, but buckshot is illegal in a bear hunt. Rimfire rifles, such as a .22 caliber, are not permitted, for obvious reasons.
For about a 10-year span during our younger years, my wife Diane and I managed our own bait sites and put in our time in the September tree stands. In that time, we didn't fill many bear tags, but we look back with fond memories. Hunting is always about anticipation and expectation. You will find this in spades while sitting in a treestand overlooking a bear site that has seen bear activity. The shots I did not take of bears that I let walk away, including a sow with cubs, will always be remembered, not to mention the quiet, comfortable September afternoons as the sun lowered and the shadows lengthened on the edge of the dark growth. Oh, and did I mention the big slice of homemade blackberry pie waiting for me back at camp?
If you like to hunt, and you have never bear hunted, you might add this to your bucket list. It may be too late for a  do-it-yourself baited bear hunt, but if you shop around there may be some outfitters who have a few slots left. Check out their ads in the latest issue of the Northwoods Sporting Journal.
 The author is editor of the Northwoods Sporting Journal. He is also a Maine Guide and host of a weekly radio program "Maine Outdoors" heard Sundays at 7 p.m. on The Voice of Maine News-Talk Network. He has authored three books. Online purchase information is available at www.sportingjournal.com.