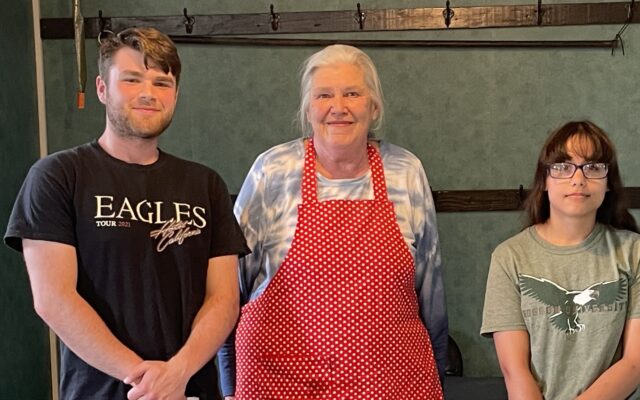 2023MI~1
Photo courtesy of Parkman Grange SCHOLARSHIP RECIPIENTS — 2023 Minnie Welts Bridge Scholarship winners Matthew Chadbourne and Mercy Harper with Parkman Grange Master Sue Manchester. MacKenzie Kain and Merrilee Levensailor also won scholarships, but were not present at the Minnie Welts Bridge Memorial Supper on Aug. 12.
Parkman Grange awards 2023 Minnie Welts Bridge Scholarships
PARKMAN — The Parkman Grange awarded four SAD 4 area college students Minnie Welts Bridge Scholarships of $500 each for the 2023-24 school year. Winners this year were: Matthew Chadbourne, Sangerville, a social work major at the University of Southern Maine; Mercy Harper, Sangerville, a criminal justice major at Husson University; MacKenzie Kain, Parkman, an early childhood education major at Kennebec Valley Community College; and, Merrilee Levensailor, Guilford, an accounting major at University of Maine-Augusta.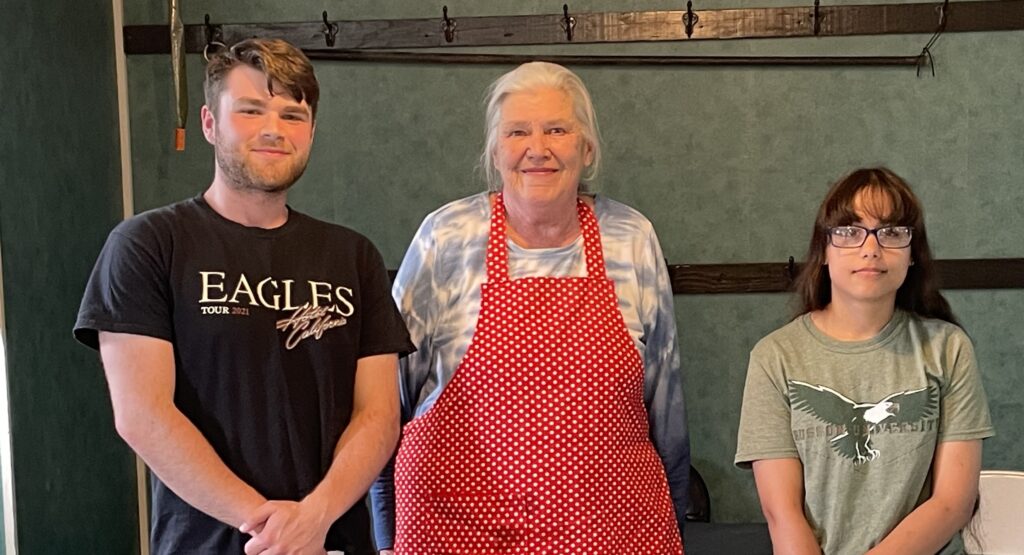 Awards were made at the ninth Minnie Welts Bridge Memorial Supper on Saturday, Aug. 12 where approximately 40 diners enjoyed smoked pork loin, potatoes, and a variety of salads and desserts. With these four, the Grange has awarded a total of $15,000 in scholarships.