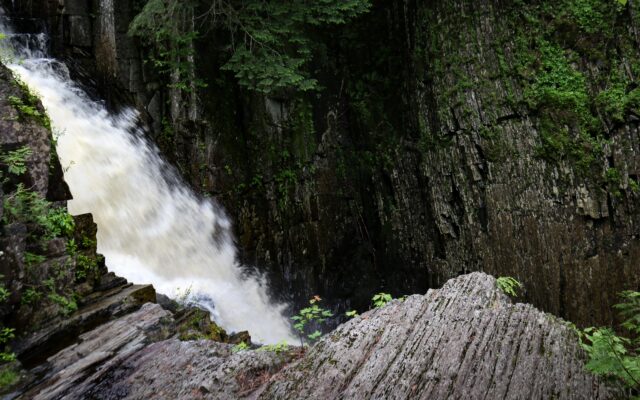 littlewilson071323-06
Photo courtesy of Aislinn Sarnacki LITTLE WILSON FALLS — Little Wilson Falls is located in a dramatic slate gorge on Little Wilson Stream in Elliotsville Township. The walls of the gorge are lined with vertical cleavage.
4 end-of-summer adventures in Maine perfect for kids
By Aislinn Sarnacki
As the school year quickly approaches, it's important to grab ahold of these last days of summer and create sun-filled memories that will last through the cold months ahead. But sometimes it can be tough to come up with exciting new experiences for the children in your life.
I've got you covered. For kids of all ages, the outdoors is full of opportunities for having fun. Here are a few end-of-summer adventures that I suggest giving a try.
Tidepooling in Searsport
Along the Maine coast, in the space between high and low tide, pools of water form that serve as homes to a wide variety of creatures. Sea stars, periwinkles, scuds, limpets — the list goes on and on. But you have to look closely.
Carefully exploring these tidepools is a wonderful activity for children. It's basically a treasure hunt in which you learn about the incredible diversity of ocean life.
One of my favorite places to go tidepooling is Moose Point State Park in Searsport. But you can find tidepools all along the Maine coast, especially in rocky areas. The big sandbar that leads to Bar Island on Mount Desert Island is a hotspot. Also on MDI, the Wonderland Trail and Ship Harbor Nature Trail are great family-friendly walks that lead to these oceanside pools.
Prior to your outing, pick up a book or pamphlet about tidepool creatures and plants. A Tupperware container can also be useful. Fill it with ocean water and use it to hold tiny crabs, worms and other fascinating creatures you might find — temporarily. The end goal is to leave nature as you find it. That means putting everything back.
Letterboxing on the Blue Hill Peninsula
An outdoor activity that combines exploration with art, letterboxing is a great way to visit new places and get creative. The game involves finding wooden letterboxes and using rubber stamps to record your progress.
The Blue Hill Heritage Trust has placed letterboxes on 12 trails scattered throughout the Blue Hill Peninsula. Each contains a unique stamp and ink pad. As a participant, you'll need a notebook to record the stamps you find. And, if you want, you can carry your own special stamp to press on a page of the logbook inside each letterbox. That way other participants will get to enjoy the design.
You can purchase a rubber stamp of your liking, or you can make your own. It's not that difficult. It just involves carving soft rubber. I created my own stamp — a jumping spider — a few years ago. I've also made my dog's paw print into a stamp.
Another place to go letterboxing is Great Pond Mountain Wildlands in Orland. The Great Pond Mountain Conservation Trust website contains clues that guide you to each letterbox on the 5,000-acre property.
Waterfall walks throughout the state
I was in Baxter State Park camping with my niece recently when she revealed that she "just loves waterfalls," and I don't think she's alone. Waterfalls are exciting outdoor destinations for kids (and adults, too). And many of Maine's majestic waterfalls can be reached on easy, family-friendly hiking trails. I list a few in my book "Family-Friendly Hikes in Maine."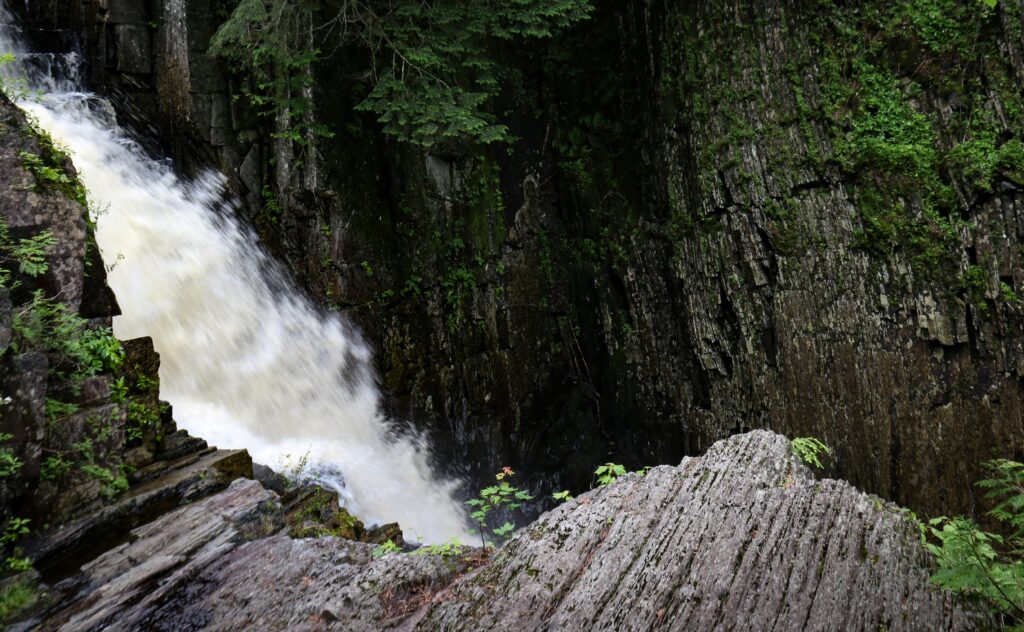 In Baxter State Park, a popular waterfall hike is to Little and Big Niagara Falls from Daicey Pond. Near Monson, Little Wilson Falls Trail is a great, moderately challenging waterfall adventure. In Blue Hill, Peters Brook Trail leads to a small but beautiful waterfall. And in western Maine, Moxie Falls, one of the state's tallest and most dramatic waterfalls, can be reached with an easy 1-mile walk.
More waterfall hike ideas can be found in "Hiking Waterfalls Maine: A Guide to the State's Best Waterfall Hikes," by Maine author Greg Westrich.
Bike through the wilderness
One of my favorite things to do as a kid was biking around my neighborhood with friends. So why not take it up a notch?
Over the past couple of decades, trails designed for biking have been constructed throughout the state. Sugarloaf Outdoor Center, Katahdin Area Trails and Penobscot River Trails instantly come to mind. The carriage roads of Acadia National Park on MDI and the Schoodic Peninsula are also wonderful for biking. And all of these locations feature places where you can rent bikes and helmets for your whole family.
If you're looking for a smooth ride without many twists and turns, check out some of the state's rail trails such as the Down East Sunrise Trail, Belfast Rail Trail and Aroostook Valley Trail.
For your end-of-summer adventures, you can easily stay close to home and take day trips. But if you're feeling ambitious, consider a multi-day trip to explore a part of the state that's foreign to you. Maine is a big place with a lot to offer. If you're used to the sandy beaches of southern Maine, drive northeast to the cobblestones and cliffs of Down East. Or take a trip to the Maine Highlands to find old forests and rugged mountains.
Maine is Vacationland, after all. Why not make the most of it?