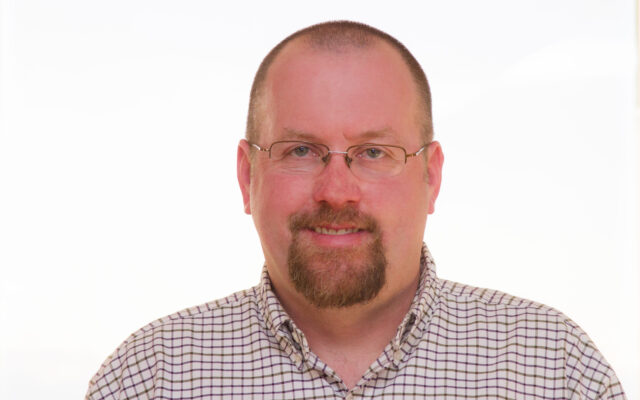 MEMIC forestry expert to be on PBS after attending Forest Heritage Days
GREENVILLE – A MEMIC forest operations safety consultant participated in the 27th annual Game of Logging on Saturday, Aug. 12 as part of Forest Heritage Days, a celebration of Maine's logging history.
Barrett Parks of Woodland demonstrated advanced tree felling techniques in a segment that will be broadcast on a future episode of "America's Forests with Chuck Leavell" on PBS.
Parks, who grew up cutting firewood on the family lot in central Maine, says he "never outgrew my Tonka toys. I just got bigger ones."
"America's Forests with Chuck Leavell" is a PBS series that brings stories of sustainable forestry to the public. Leavell, the show's colorful creator and host, plays keyboards for the Rolling Stones and learned the importance of sustainable forestry after his wife inherited a 1,000-acre forest from a German billionaire. The show documents Leavell as he travels the country experiencing the different ways Americans use and connect with forests in their states.
By reforming the state's workers' compensation system in the 1990s, MEMIC is widely credited with helping save Maine's forest products industry, which was being crushed under the burden of costly, preventable injuries.
"It's great to see the Maine logging industry being celebrated nationally," MEMIC Group President & CEO Michael P. Bourque said. "That this popular PBS show chose to come to Forest Heritage Days and watch Barrett demonstrate safe tree felling shows that dedication to safety, along with new technologies and attention to best practices, has put Maine logging back on a sustainable path."
Parks, who has consulted with MEMIC policyholders on logging safety for the past five years, earned his Certified Logging Professional status in 2001 and has provided expert advice to the Certified Logging Professional program, Professional Loggers Council of Maine, and other forest industry organizations. He lives in Woodland with his wife and three children.