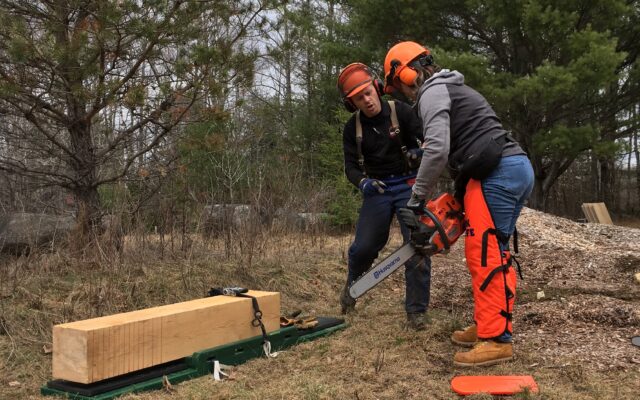 Untitled (2)
Photo courtesy of PCSWCD CHAINSAW SAFETY – Presenter Sam Heffner instructing a chainsaw workshop participant. The Piscataquis County Soil and Water Conservation District will be welcoming presenter Heffner, Maine Forest Service, for the 6th annual chainsaw safety workshop this fall.
6th annual PCSWCD comprehensive chainsaw safety program
The Piscataquis County Soil and Water Conservation District is excited to offer the 6th annual chainsaw safety workshop. Over the past five years, four classes of the last five have been offered exclusively to women. Considering this workshop has an overwhelming demand and the feedback we receive is from both men and women, we are opening the 2023 workshop to all. The workshop is two days, Sept. 30 and Oct. 1, at the Williamsburg Forest in Williamsburg.
PCSWCD's chainsaw safety workshop will provide participants with a well-rounded introduction on how they should safely handle, maintain and use a chainsaw. We will be hosting presenter Sam Heffner, Maine Forest Ranger, and he will provide hands-on instruction, demonstrations and information. Heffner has worked as a forest ranger with the Maine Forest Service for 16 years and has 12 years' experience instructing chainsaw safety workshops to various organizations. Additionally, Heffner was a professional logger for several years, and competed regionally and nationally in the Game of Logging.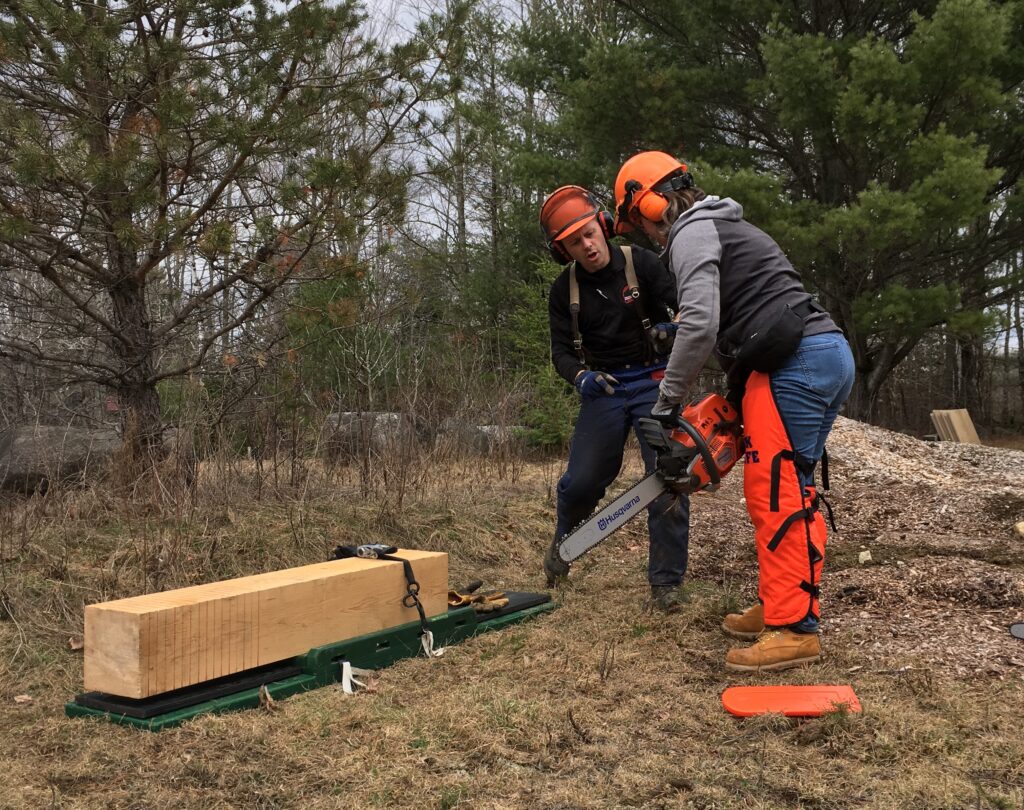 Workshop topics will include an overview of chainsaw safety equipment and features, maintenance, sharpening, proper cuts, step-by-step tree felling and more. The workshop is broken up into two days to provide participants with a comprehensive overview of handling, working with and fixing a chainsaw. Much of this workshop will be hands-on and participants will come away feeling comfortable handling and working with a chainsaw.
Space is limited to eight participants and we encourage folks who are interested in joining us to register soon, as we expect this course to fill. There is a registration fee required and if you would like to join us, please register at www.piscataquisswcd.org, give a call to our office at 207-564-2321 ext. 3 or email us at info@piscataquisswcd.org.