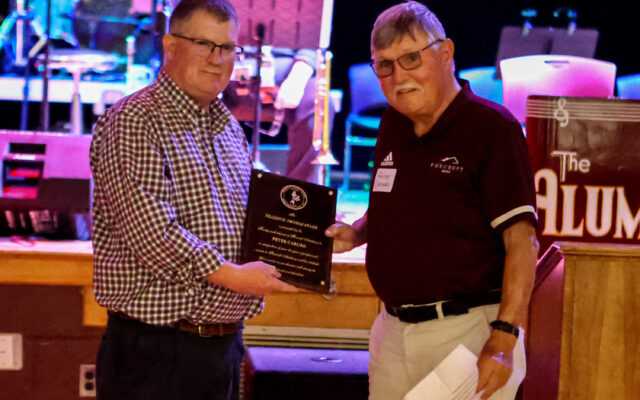 Caruso
Photo courtesy of Meaghan L. Holmes Photography PAST STAFF HONOR — Foxcroft Academy's 2023 Tillson Thomas Award winner Pete Caruso, right with Head of School Arnold Shorey. The honor recognizes a past faculty or staff member who has served the students of Foxcroft Academy with the highest degree of professionalism as nominated and voted upon by alumni.
Foxcroft Academy presents student and staff alumni honors
DOVER-FOXCROFT — Two prestigious annual awards were given out at Foxcroft Academy's 2023 Pony Tales and Cocktails event on Saturday, Aug. 5; the Dr. Mary Chandler Lowell Award and the Tillson D. Thomas Award. This year's worthy recipients are Dr. Jesse Snow, Class of 2001 (Lowell Award), and Peter Caruso (Thomas Award).
The Dr. Mary Chandler Lowell Award is named in honor of Dr. Lowell, who was an 1881 alumna of the Academy. Upon graduating from FA, Dr. Lowell was among the first women to earn the degrees of doctor of medicine, bachelor of law, and doctor of jurisprudence. Each year this award is given by the Academy's alums, who nominate and vote for an alum who has distinguished him or herself professionally. This year's award winner is Dr. Jesse Snow.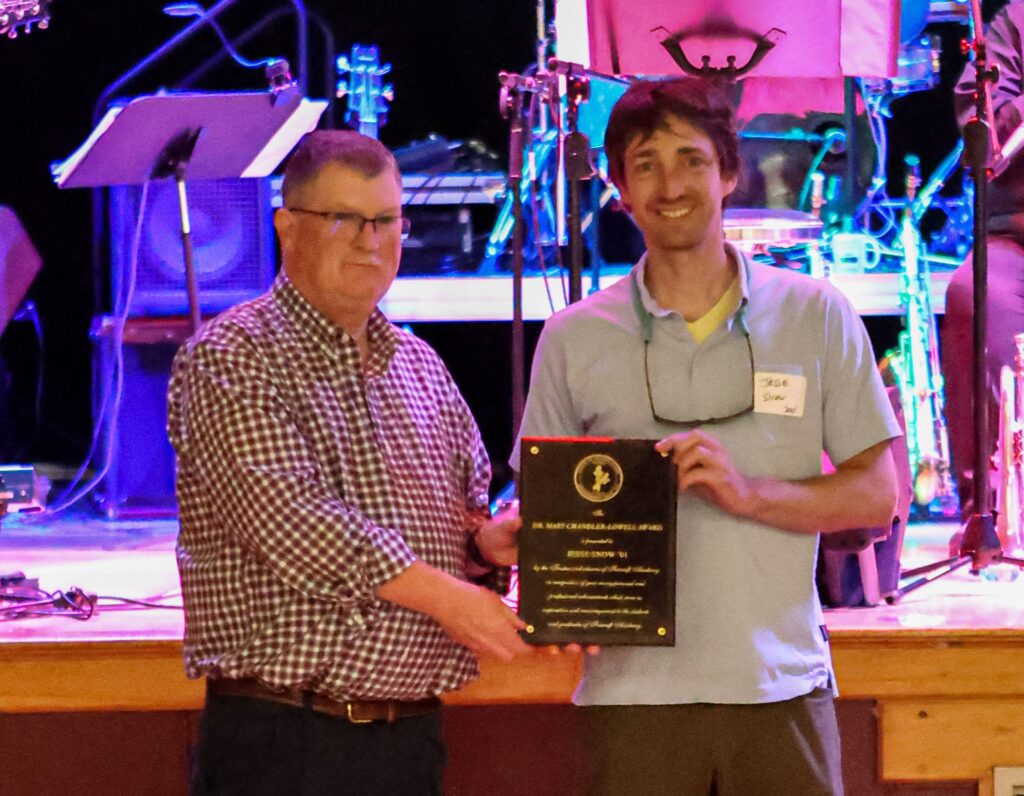 While at the Academy, Jesse was involved with the Spanish Club and was a member of the hockey team. In the spring of his junior year, he attended the National Youth Leadership Forum on Medicine.
Following graduation, he attended Albion College of Liberal Arts in Michigan, graduating in 2005 with a BA in biology and pre-health sciences. He was then accepted to train at Tufts University School of Dental Medicine in Boston, graduating in 2012 with a doctorate degree in dentistry. He decided to pursue the specialty of oral and maxillofacial surgery. He matched into the Oral and Maxillofacial Surgery Residency at Thomas Jefferson University Hospital in Philadelphia. Jesse spent four years in Philadelphia training at Thomas Jefferson University Hospital, the Wilmington VA Medical Center, Wills Eye Hospital, and Nemours Children's Hospital. He completed this residency in 2016.
In 2021 Jesse opened his own outpatient office in Wells, Atlantic Pines Oral Surgery & Anesthesia, where he continues to practice. He is also an attending surgeon on staff at Portsmouth Regional Hospital.
Jesse lives in Kittery Point with his wife, Lily.
The Tillson D. Thomas Award recognizes a past faculty or staff member who has served the students of Foxcroft Academy with the highest degree of professionalism as nominated and voted upon by the Academy's alumni. We are pleased to announce this year's Tillson D. Thomas Award winner is Peter Caruso, long-time teacher and coach.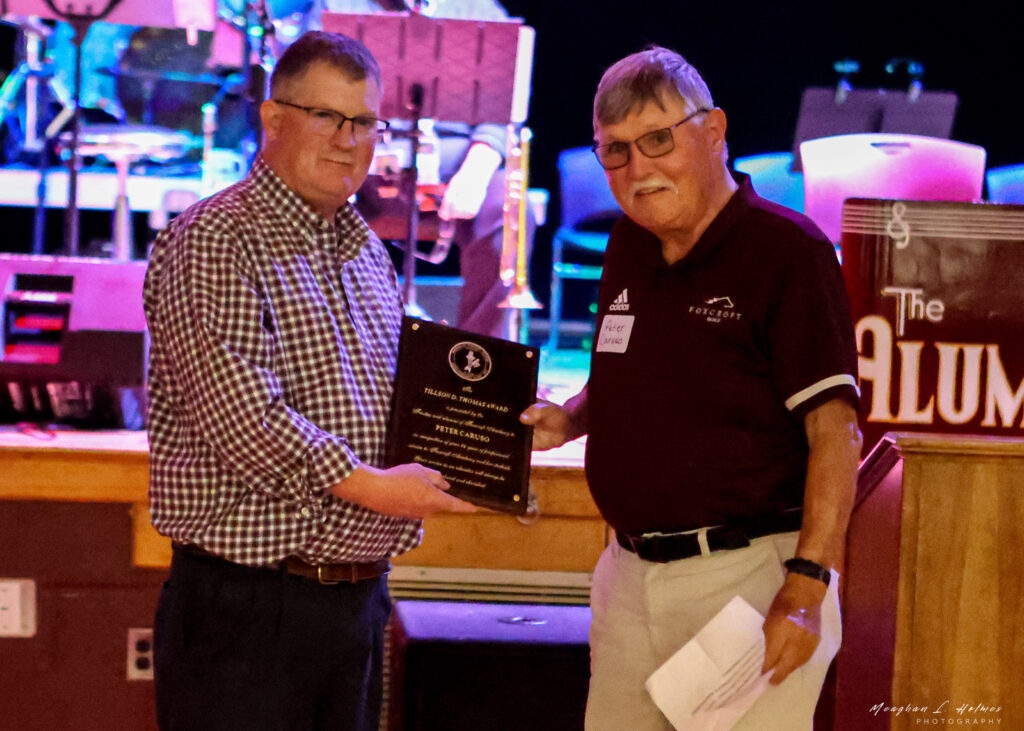 Pete began his career in education after a four-year stint serving in the United States Air Force, stationed at the former Loring Air Force base in Limestone. Pete graduated from UMaine-Presque Isle, and this started his 30-plus-year teaching career.
Pete's first stop was in Jackman, where he was a PE/health and whatever was needed teacher and boys basketball and baseball coach and athletic director at Forest Hills High School. He spent two and a half years in Western Maine and then had the opportunity to head back to Northern Maine, landing a job at Washburn High School, teaching PE/health and coaching basketball and softball. In 1985, Pete and his family moved to Guilford, and he took a job at Piscataquis Community High School, with the familiar tune of teaching PE, health, and science and coaching basketball and softball. His 1987 Pirate team won the Class C East softball championship, and that team was recently inducted into the PCHS Athletic Hall of Fame.
In 1987, Pete moved down Route 15 and landed at Foxcroft Academy, a school he would not leave until his retirement. Pete was an earth science and PE/health teacher and became a history and government teacher after John Arnold's retirement. In addition to that, he was the boys basketball coach for two different stints, softball coach (six years) and golf coach. Along with Gary Worthing, Pete taught hundreds of FA students how to drive as he was the school's driver education instructor. During his tenure at FA, Pete was a well-respected voice and student advocate inside and outside the classroom. For many years, Pete was the public address voice for Foxcroft Academy football games, and he worked on the radio broadcasting Pony sporting events from all over the state with FA grads like Tom Harvey, Jere White, and Toby Nelson. For someone that didn't graduate from Foxcroft Academy, you could say that Pete's blood runs maroon and white.
Upon retirement, Pete never strayed too far from FA as he stayed on as golf coach for several years and served in the classroom as a substitute teacher. You can still see Pete at many FA sporting events watching his grandsons play on the football and baseball fields. While he splits his time between Maine and Florida, Pete will always be a member of the Herd.
Pete and his wife Donna just celebrated their 50th wedding anniversary. They met while Pete was stationed in Northern Maine, as Donna grew up in Caribou. Together, they raised their kids, Joe '96 and Andrew '98 in Dover-Foxcroft and have been fixtures at Foxcroft Academy for many years.