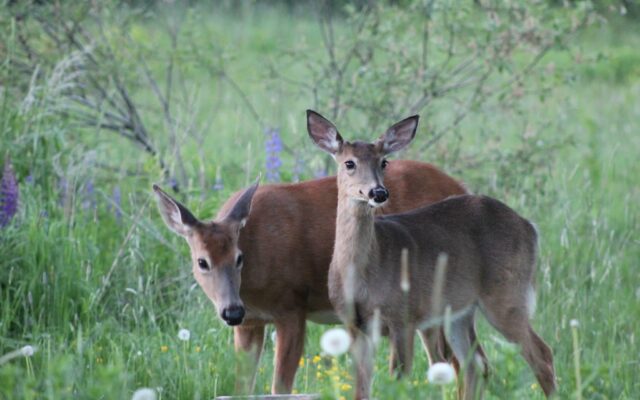 IMG_2089
File photo courtesy of Melissa Huang) PAIR OF DEER – Two whitetail deer stand in a field, alert to potential threats.
Find out if you received a 2023 Maine antlerless deer permit
By Pete Warner, Bangor Daily News Staff
The winners of the 2023 Maine antlerless deer permit lottery are officially out.
This year, the state will issue as many as 108,070 permits to shoot antlerless deer. It's part of a management initiative designed to lower deer densities in urban areas of southern and central Maine where the large number of animals cause more vehicle collisions and other conflicts with humans.
Lottery results include the winners' first and last name, town of residence, the Wildlife Management District the permit is for, and hunting license number. Antlerless lottery permits must be claimed and paid for ($12 permit, $2 agent fee) by 11:59 p.m. on Sept. 12. Recipients will then receive their permit number.
If you weren't selected in the lottery you'll still have an opportunity to pursue one of the extra permits. That includes permits that weren't awarded in zones where there were more permits than applicants.
Extra permits will be available for purchase online only on a first-come, first-served basis beginning Sept. 19.