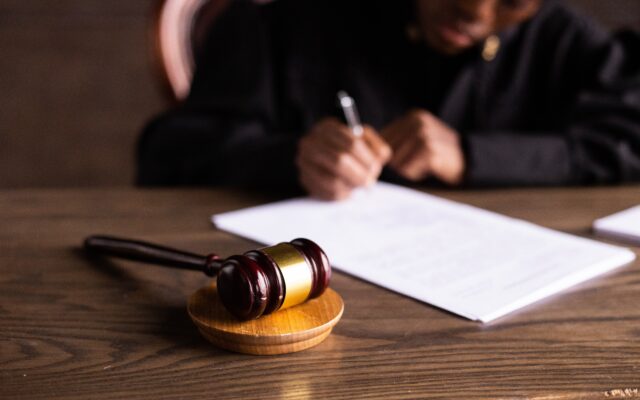 Gavel-Judge-Law-Court-Maine-Bangor-Courthouse-4
Milo man accused of killing 1-month-old son pleads guilty to manslaughter
By CBS 13
A Maine man accused of beating his infant son to death pleaded guilty to manslaughter on Aug. 10.
Reginald Melvin had been charged with depraved indifference murder after the state medical examiner ruled the death of 1-month-old Silas Melvin a homicide. He originally pleaded not guilty in March 2022, and was expected to face trial on Aug. 10.
However, the Milo man pleaded guilty to a reduced charge of manslaughter ahead of the trial.
Sylus, who was born July 28, 2021, and was killed Aug. 29, 2021, died from blunt force trauma on several parts of his body, fractured bones, laceration of organs and hemorrhaging of the head and abdomen, according to the state medical examiner's office.
The infant is one of four Maine Children allegedly killed by a parent in 2021, which led to increased scrutiny of the state's embattled child welfare system.
Throughout interviews with police, Melvin denied harming the infant and refused to provide information on how the child had received the injuries.
Melvin's criminal history dates back to March 2012 when he was charged with domestic violence terrorizing. Over the following six years, Melvin was charged more than half a dozen times with crimes of domestic violence.
Melvin will appear in court to be sentenced on Aug. 16. A manslaughter charge carries a sentence of 25 years to life in prison in most Maine cases.
BDN writer Leela Stockley contributed to this report.