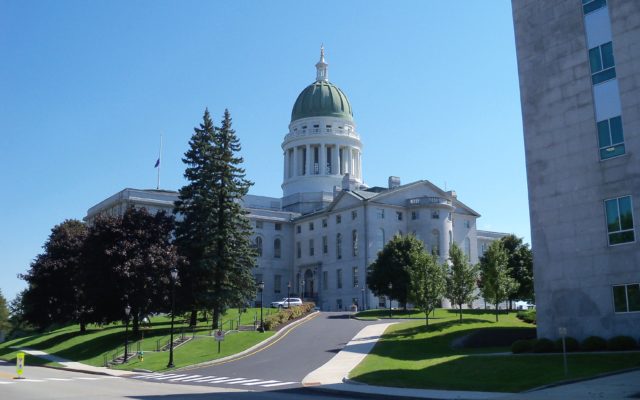 Maine's latest newsroom will add to growing ideological media landscape
By Bill Kobin, Bangor Daily News Staff
The news landscape in Maine is changing, and that's not only due to the recent sale of the Portland Press Herald and sister papers to a national nonprofit.
States Newsroom, a left-leaning nonprofit that launched in 2019 and has nearly 200 reporters and editors in 35 states, is trying to hire three reporters based in Portland, Augusta or "another city that will allow them to meaningfully report on how state government affects Mainers."
It's the latest addition to Maine's news arena, which already features online platforms attached to advocacy groups in addition to legacy newspapers, radio and TV. One conservative news arm is expanding, while the States Newsroom launch comes at the expense of the Maine Beacon, an outlet run by the liberal Maine People's Alliance that once was funded by the group.
These outlets have key differences in how they disclose donors. But they are all supported by philanthropy, rather than the subscription and advertising model that has faltered badly for newspapers over the past two decades. Revenue in those categories fell from a high of $49.4 billion in 2005 to $9.6 billion in 2020, according to News Media Alliance estimates.
Legacy outlets are moving toward similar models. The Press Herald's sale to the National Trust for Local News will allow it to get large philanthropic contributions. The for-profit Bangor Daily News, which is now the only independently owned daily paper in Maine, takes donations and discloses most donors while still relying on traditional revenue streams.
"You don't have to deal with advertisers," Lauren McCauley, who edited the Beacon and will now edit the new States Newsroom site focused on Maine, said of her organization's model. "I think all of that is a net positive for Maine readers."
While it was sponsored at launch by the liberal Hopewell Fund, States Newsroom did not receive funding from that group and publicly lists all donors who have given more than $1,000. In 2020, the Nieman Foundation at Harvard included the group's outlets among a list of "hyperpartisan" media sites but later removed it, citing disclosure provisions.
Conservative critics have cast it as connected to "dark money" left-wing groups. It gave $225,000 to a group affiliated with the Maine People's Alliance in 2021, according to an IRS filing. As it has expanded, States Newsroom is moving away from sponsoring external sites affiliated with partisan organizations, like the alliance's Maine Beacon.
A Maine People's Alliance spokesperson said the group had no comment on the news site aside from confirming the Beacon is no longer affiliated with States Newsroom.
States Newsroom outlets feature many reporters and editors who previously worked at local news outlets in the same states they now cover for States Newsroom. McCauley noted the sites have no paywalls and offer stories to other local outlets if they wish to publish them.
The Maine newsroom will be "a gift to Mainers and people interested in good journalism" with independent coverage, McCauley added.
States Newsroom's expansion in Maine comes as the Maine Wire, which is the news arm of the conservative Maine Policy Institute, has beefed up its staff. It is led by Steve Robinson, a Dexter native and Bowdoin College graduate who formerly worked as a producer for conservative Massachusetts radio host Howie Carr and Barstool Sports podcaster Kirk Minihane.
The site has gotten more aggressive since Robinson took it over in 2022, breaking stories including a legal dispute between Gov. Janet Mills and the state employee union and House Speaker Rachel Talbot Ross, D-Portland, saying political allies should "storm the capitol" in protest of the state's implementation of a Black history law.
The Maine Policy Institute, which does not disclose donors, made a decision last year to invest more in its news side, spokesperson Jacob Posik said. The site now can produce in one day what it previously did in a week. Robinson said he has four full-time writers and is "actively looking" to hire more staff.
"There's an obvious appetite for aggressive reporting that is skeptical of government," Robinson said. "That appetite isn't being satisfied by the legacy media, regardless of who owns a given outlet."