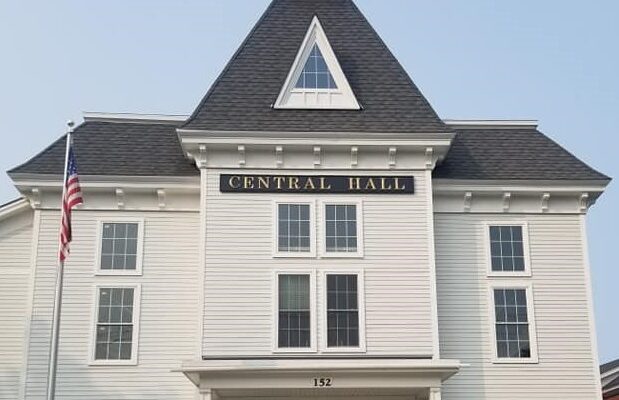 CHC sign (2)
The Commons at Central Hall in Dover-Foxcroft.
D-F Historical Society meets Wednesday evening
DOVER-FOXCROFT – The Dover-Foxcroft Historical Society invites all who love history to our Wednesday, June 7 meeting at the Central Hall Commons at 7 p.m. Speaking that evening will be the Hon. Kevin Stitham on a most fascinating past Foxcroft Academy student Mary Wheelright Mitchell. Born in Dover on a 50-acre farm on the Dexter Road, in a time when women did not pursue higher education, she went on to become the first woman to graduate from a New England college. She graduated from Bates College in 1869. All are welcome to attend our meetings.