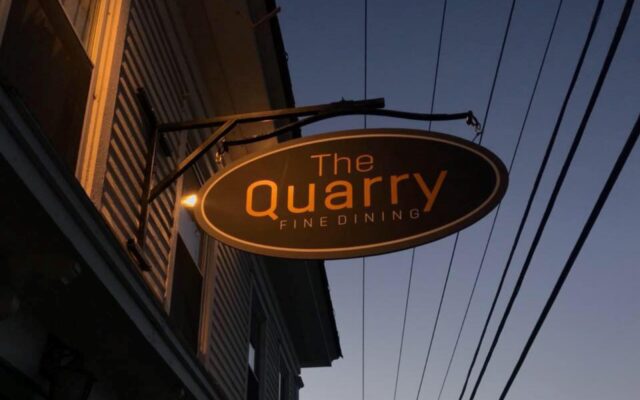 292176147_702576697584826_7248213077909619600_n
Photo courtesy of The Quarry
Center Theatre to host James Beard Awards watch party
DOVER-FOXCROFT — In recognition of the achievement by local restaurant The Quarry, the Center Theatre will be hosting a free watch party for the James Beard Awards presentation starting at 6 p.m. on Monday, June 5.
The Quarry, a distinguished fine-dining establishment located in Monson, is a finalist for the prestigious James Beard Award in the Outstanding Hospitality category. The Quarry is the only Maine restaurant to reach the finalist stage this year. Owned by Marilou Ranta, The Quarry has gained acclaim since its opening in 2018. Known for its unique culinary fusion, blending American dishes with a touch of her Philippine heritage, Ranta's outstanding approach has captured attention far beyond the bounds of Monson.
"We are delighted to bring the community together to celebrate and support The Quarry," said Patrick Myers, the Center Theatre's executive director. "We hope everyone will come to cheer on Marilou!"
The watch party at the Center Theatre will include live streaming of the James Beard Awards presentation. Attendees will have the opportunity to witness the unveiling of the winners in real-time and cheer on The Quarry in their bid for the Outstanding Hospitality award. While not worthy of a James Beard award, the Theatre will offer its menu of popular concessions and selection of beer and wine.
The Center Theatre is a 501(c)3 non-profit organization with a mission to make arts, education, and entertainment accessible to our rural community to engage and inspire. For more information on this or any other event at the Center Theatre, visit the Theatre's website www.CenterTheatre.org, call the Theatre at 207-564-8943, or visit the box office at 20 East Main Street.