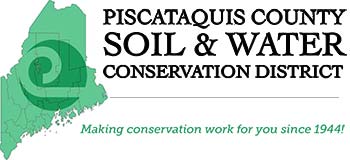 Organic orchard care with MOFGA orchard programs manager
DOVER-FOXCROFT — Piscataquis County Soil & Water Conservation District will be hosting an organic orchard care program on June 14 from 5:30-7:30 p.m. with our friend, CJ Walke. Walke has worked with PCSWCD for nine years and has an impressive background in orchard management and is currently Maine Organic Farmers and Gardeners Association's orchard programs manager.
This event will be held at the Law Farm Nature Trails Outdoor Education Classroom in Dover-Foxcroft and will be utilizing the newly planted and restored apple trees on site at our educational apple orchard. We will be discussing how to manage fruit tree pests and disease issues that are common (and tricky) for backyard orchardists. Management strategies discussed utilize cultural methods and materials approved for certified organic production, and align with best practices for improving soil health and encouraging beneficial insects for your orchard! There will also be time for open discussion and questions to help you care for your apple trees.
Registration is required and a small fee is requested.
Registration can fill up fast, so don't delay. Register online at www.piscataquisswcd.org. For more information about the workshop, send an email to info@piscataquisswcd.org for more.