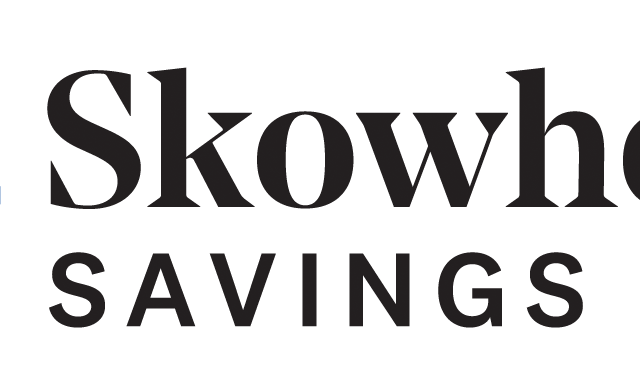 Alward and Tilton both promoted to executive vice president of Skowhegan Savings
SKOWHEGAN — Skowhegan Savings is pleased to announce that Vicki Alward, chief risk officer and Dan Tilton, head of sales and customer relations, have been promoted to executive vice president.
"Skowhegan Savings' long-term legacy and financial strength is due to historic leadership that has always been focused on community, fiscal responsibility and doing what is best by our customers and our employees," said David Cyr, president and CEO of Skowhegan Savings. "Vicki and Dan embody these principles that the bank holds itself to, not only in their management roles but as human beings, and I have full confidence that they will continue to lead the bank to future success."
Alward has been with the bank for 17 years and has served in various management roles. She started her career at Skowhegan Savings as the vice president risk management officer in 2006 before being promoted to the senior management team and taking over the operations and retail teams. In 2015, she was promoted to senior vice president, chief risk officer.
Prior to Skowhegan Savings, Alward worked as a certified public accountant for Berry Dunn McNeil and Parker and a loan review officer at another large community bank. A graduate of Thomas College, she is currently on the board of the Somerset Economic Development Corporation and the Skowhegan Savings Charitable Foundation. She is also a member of the Skowhegan Tax Incremental Finance Committee and Main Street Business Enhancement Committee.
A Madison native, Alward resides in Cornville with her family.
Tilton joined the bank in 2015 as the senior vice president of sales and customer service and oversees the retail banking and lending teams for the bank. He came to the bank with over 18 years of sales, having worked for Pride Manufacturing in Burnham, where he led sales and customer service teams worldwide for multiple locations in the US and UK. Prior to, he worked with Blackstream Creative, based out of McMinnville, Tennessee, where he spearheaded the startup's launch into the marketplace in 2005 as the vice president of sales overseeing sales, marketing and customer service.
A graduate of Gordon College, Tilton is the vice president of the board of directors of the Skowhegan Regional Chamber, on the board of Maine Central Institute, board of the Penquis Youth Hockey Association, is active with Make-a-Wish Maine and the Maine Adaptive Program.
A Dover-Foxcroft native, he currently resides in Detroit with his family.