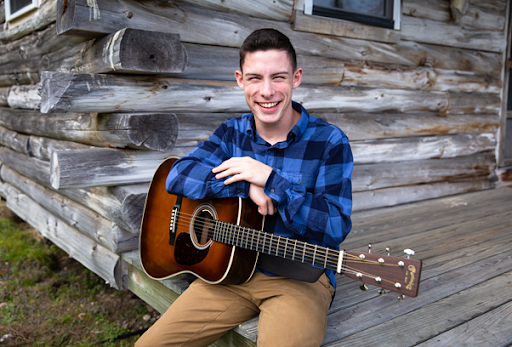 unnamed (2)
Contributed photo MEMORIAL DAY BALLAD — This year's Memorial Day observance in Garland includes the popular ballad "Riding with Private Malone" sung by Josiah Dyer
Garland to remember those who gave their lives for country
GARLAND — This year's Memorial Day (Monday, May 29) observance will feature a band concert of patriotic music at 7:30 a.m. by the Harold J Crosby Community Band of Dexter. This will take place in the yard of the Garland Community Baptist Church.
The band concert will be followed by an 8 a.m. program across the road at the veterans memorial, conducted by Rodney Giles and several area veterans. Included in the program will be "Riding with Private Malone" sung by Josiah Dyer of Charleston. The song tells a story of a soldier "who never made it home," a reminder that Memorial Day is set aside to honor all those men and women who died while serving in the U.S. military.
Giles encourages everyone to attend, including young people. Attendees may want to bring along folding chairs.