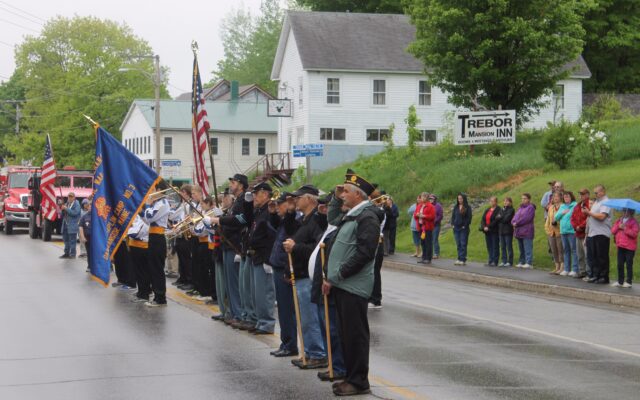 PO-memorialwaterst-22-16
Observer file photo/Stuart Hedstrom VETERANS WAR MEMORIAL -- The 2016 Memorial Day parade in Guilford traveled to the Veterans War Memorial on Water Street for a ceremony to conclude the procession. This year American Legion Conner-Trafton Post 119 will conduct a ceremony at 9 a.m. at the veterans memorial, along with remembrances in Abbot and Sangerville.
American Legion Post 119 Memorial Day ceremonies
American Legion Conner-Trafton Post 119 of Guilford will be conducting three Memorial Day Ceremonies on Monday, May 29. Music for each will be provided by the Piscataquis Community High School band.
The Sangerville ceremony will be at 8:30 a.m., Guilford's is at 9 a.m., and the Abbot ceremony will start at 9:30 a.m. Ceremonies will be conducted at the respective towns' veterans memorials where wreaths will be placed.
The public is invited to attend any of the ceremonies.