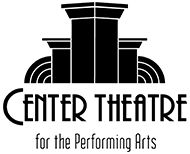 Center Theatre annual block party Sunday
DOVER-FOXCROFT — The Center Theatre's third annual New Neighbors Block Party is slated for 4-7 p.m. on Sunday, May 28 in the parking lot beside the Center Theatre at 20 East Main Street. The block party started in 2021 as a way to bring new members of the community together.
Patrick Myers, the executive director of the Center Theatre, said that they're looking forward to more of the same this year.
"The block party is a great chance for new residents to get together with their neighbors and have a fun time," he said. "There will also be a chance to meet and learn about some of the local organizations that are taking part in the event including the Dover-Foxcroft Kiwanis Club, Thompson Free Library, Piscataquis County Ice Arena, Piscataquis Regional Food Center, Piscataquis Regional YMCA, and more."
Myers said the event is completely free, although there will be donation jars out if attendees want to contribute towards event expenses. More information about the block party can be found by contacting the Center Theatre at 207-564-8943, visiting www.CenterTheatre.org, or stopping in at 20 East Main Street between the hours of noon and 7 p.m. The Center Theatre is a 501(c)3 non-profit organization with a mission to make arts, education, and entertainment accessible to our rural communities to engage and inspire.