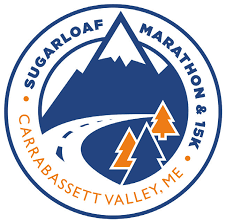 Sugarloaf Marathon, 15K results
CARRABASSETT VALLEY — More than a half dozen residents from and with ties to the region took part in the 2023 Sugarloaf Marathon and 15K on Sunday, May 14.
In the 26.2-mile race, Edward Mead, 31 of Dover-Foxcroft, came in 27th out of 510 runners. Mead finished in 2 hours, 52 minutes, and 20 seconds. John Lemieux, 78 of Sangerville, was 451st at 4:55.48.
Megan Titus, 43 of Dover-Foxcroft, led the local contingent in the 15K race. Titus placed 207th in a field of 451 with her time of 1:27.23.
Other local-connected runners were Dan Sharrow, 51 of Gorham and formerly of Dover-Foxcroft, 232nd at 1:29.39; Peter Devine, 73 of Garland, 313th at 1:37.30; Amy Bryant, 41 of Dover-Foxcroft, 369th at 1:47.30; and Andrea Miller, 51 of Dexter, 427th at 2:05.27.