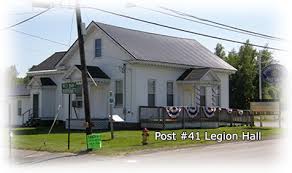 American Legion voluntary toll road
MILO — American Legion Post 41 of Milo will be conducting a voluntary toll road on Friday, May 26 and Saturday, May 27 from 8 a.m. to 4 p.m. Proceeds will help veterans and rehabilitation, youth and Americanism.
American Legion Post 41 is sponsoring a Memorial Day parade on Monday, May 29. All are welcome to participate. Please gather at 18 West Main Street at 9 a.m. to participate. Start time is 10 a.m. to proceed to Evergreen Cemetery.