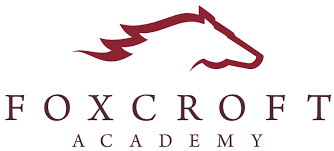 FA boys track edges John Bapst for first-place honors
DOVER-FOXCROFT — The Foxcroft Academy boys outdoor track and field team closed out the regular season by edging John Bapst Memorial High School of Bangor by 1.5 points — 185 to 183.5 — for first place among seven schools during a Penobscot Valley Conference meet in Dover-Foxcroft on May 19.
Kemsley Marsters led the Ponies with three of the team's first-place performances. Marsters had the day's top time in the 100 meters at 11.68 seconds and he won the shot put with a throw of 43 feet, 2.5 inches.
Marsters ran the second leg of the fastest 4×100 relay with Kyle Jankunas, Marsters, Fernando Oliveiva, and Eion Mccloskey combining for a time of 46.74 seconds.
Oliveiva finished first in the 200 in 24.74 seconds. Jankunas came in first in the 110 hurdles with his time of 17.54 seconds. Runner Jarrett placed first in the 1,600 at 5:06.18.
Foxcroft swept the jumping events. Jackson Smith cleared 5-06 to win the high jump, Jack Kingsbury's leap of 19-00.5 was the top performance in the long jump, and Landon Smith finished first in the triple jump at 35-10.
The Penquis Valley High School boys scored 38.5 points to come in fourth at Foxcroft Academy.
Jareth Williams finished second in the 100 with his time of 11.96 seconds.
Penquis had second- and third-place performances in the javelin with Andrew Lagasse and Chris Crocketts' respective throws of 115-04 and 112-05. Lucas Chai was third in the triple jump at 33-08.
Piscataquis Community High School came in fifth with 22 points.
Karson Tibbetts and Landon McKenney were third and fourth in the 400 with respective times of 65.21 and 73.58 seconds.
In the girls' meet, PCHS placed second among six schools with 131 points with five first-place finishes.
Jazmin Channon earned top honors in the 200 with her time of 29.57 seconds. She also anchored the winning 4×100 relay as Molly Sipple, Samantha Goodwin, Kendall Kimball, and Channon combined for a time of 55.50 seconds.
In the 1,600 racewalk, Sadie Kelley's time of 11:07.95 was the fastest of the competition.
PCHS had a pair of first-place throws with Ava Goulette winning the shot put at 30-07.75 and Sipple's throw of 94-03 in the discus besting all the other girls.
The Foxcroft girls came in third with 93 points and four first-place finishes.
Abigail Knapp won both the 400 and long jump at 67.78 seconds and 14-03. She ran the second leg of the top 4×400 relay with Alexis Heretakis, Knapp, Heidi Clawson, and Ingrid Berling running a time of 4:38.15.
Berling also finished first in the 100 at 14.27 seconds.
The Penquis girls came in fifth in the meet.
Abigail Conlogue had the top javelin throw with a heave measuring 97-05.
Addison Conklin was the meet's triple jump runner-up at 26-08.50.
Full meet results are available at http://www.sub5.com/wp/wp-content/uploads/2023/05/Results-PVC-Meet-5-5.19.23.htm.